What's the Hoot on the Golden Origami Owl?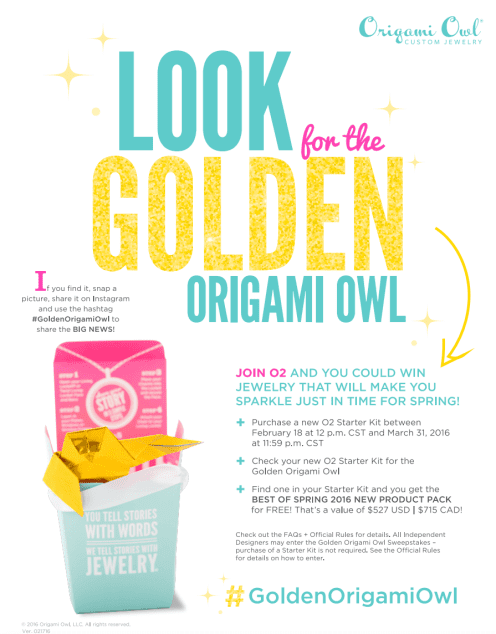 See the Official Rules >> here <<
Interested in finding out more about me? Wondering if I have the chops?
About
Jennylou
Origami Owl Independent Designer since 2012. We want to share our love of Origami Owl Living Lockets with you. We are a company that provides the ability to create an affordable and treasure-able keepsake for you or for someone you love.