Shown here: Large Silver Lanyard Locket Base + Large Pure White Face + 30″ Silver Wheat Lanyard Chain + Hand-stamped Plate + Charms
1. What is a Locket Ambassador?
A locket ambassador is someone who promotes Origami Owl lockets and charms through online and face to face interactions, on behalf of an Origami Owl Ind. Designer.
2. Why would someone want to be a Locket Ambassador?  Why should I?
In return for the promotion of a Designer's Origami Owl business, an Ambassador receives jewelry at a discount, all the way to FREE!  You can earn  a $75 – $100 locket ensemble absolutely FREE!
3. What are the perks of being a Locket Ambassador with Jennylou?
Locket Ambassadors with Jennylou get to start off at a very special rate for a locket lanyard ensemble, as her 'thank you' for committing to spread the word about the world's prettiest lockets for 3 weeks.  This special rate is taken as an upfront deposit but is fully credited back or refundable at the end of the 3 weeks.  Please keep reading for details.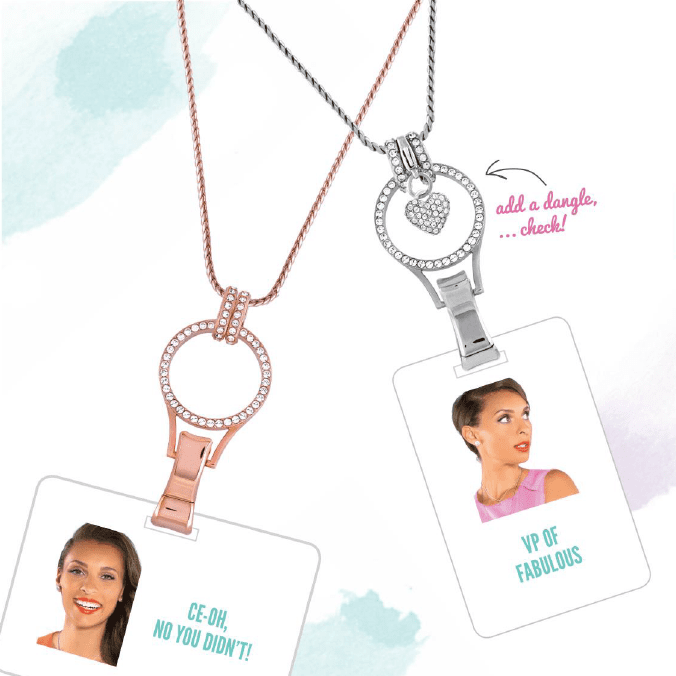 Lockets shown here:  Rose Gold Eternity Lanyard with Crystals by Swarovski and Silver Eternity Lanyard with Crystals by Swarovski. Chains are Wheat Lanyard Chains in Rose Gold and Silver.  Add a Mini Silver Pave Heart Dangle for a little more sparkle!
4. How do I get Origami Owl Jewelry for FREE as an Ambassador?
For every order of $50+ per person an ambassadors brings in, the special rate gets even more special as Ambassadors earn freebie-credit applied on top of the special rate  – not the retail price.  This makes it really easy for Ambassadors to  earn their locket ensembles absolutely FREE.
5. What if I am not able to sell anything in the 3 weeks period?
It would be virtually impossible to not sell any Origami Owl in three weeks if your are a natural upbeat and amazing person to be around.  But since you asked, I will answer it. You have 2 options:
a.  The ability to purchase the locket ensemble from Jennylou using  your deposit in hand to pay for it.
b.  You may return the locket ensemble to Jennylou and she will return your deposit back to you after arrival and inspection of locket ensemble.   Items must be in new or like-new condition. Broken or mishandled lockets and charms may be applied against the deposit on hand.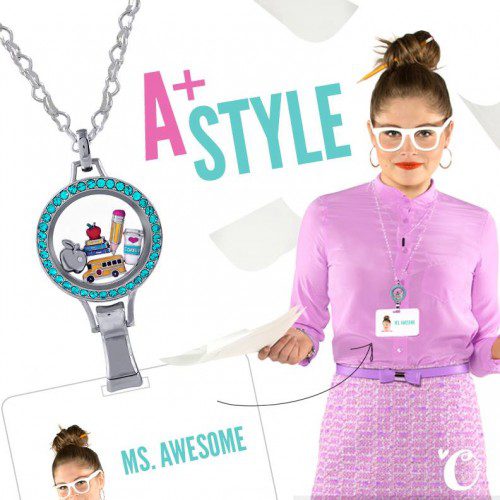 Items shown here: Large Silver Lanyard Living Locket Base +  Large Silver Twist Locket Face with Blue Zircon Crystals by Swarovski + 30″ Sliver Heart Lanyard Chain + charms from Life's Passions category.
Thank you for reading this far and considering being a Locket Ambassador with me.  Let's do this!
Don't want to be an ambassador and just want to buy yourself one already?  Click on the product links under the images or see the Collections on my Origami Owl website at http://locketsandcharms.origamiowl.com/collections.ashx
Thinking of selling these yourself and make 30% and 50% commission on every little piece sold?  Why not join o2 with me?  Learn more at http://locketsandcharms.origamiowl.com/join-our-team.ashx.
Any questions, Just  ask! Twitter or Instagram or email me Jennylou at locketsandcharms@gmail.com
–  Jennylou Raya, Executive team Leader ID#1186