Throw your hair in the air (like you just don't care!), and add some sparkle and shine with the new Trolls Collection by Origami Owl!
Watch Bella introduce to you the news and the products on this collection:
Now is the time to schedule your Trolls Jewelry Bar.
Why?
Trolls is not just some cute little creatures coming depicted in jewelry and will soon be out with a movie. The movie, which comes out in November has a message that spans the ages, have a beautiful message, and go hand in hand with Origami Owl's message and core.  'Be True to You,' 'Every Cloud has a Silver Lining" and "Find Your Happy Place" despite what comes our way is something Origami Owl has been saying to Ind. Designers for years.
See a little bit about the movie here:
Your favorite jewelry now with your soon to be favorite characters.  See how you can wear this exclusive licensed jewelry through Origami Owl: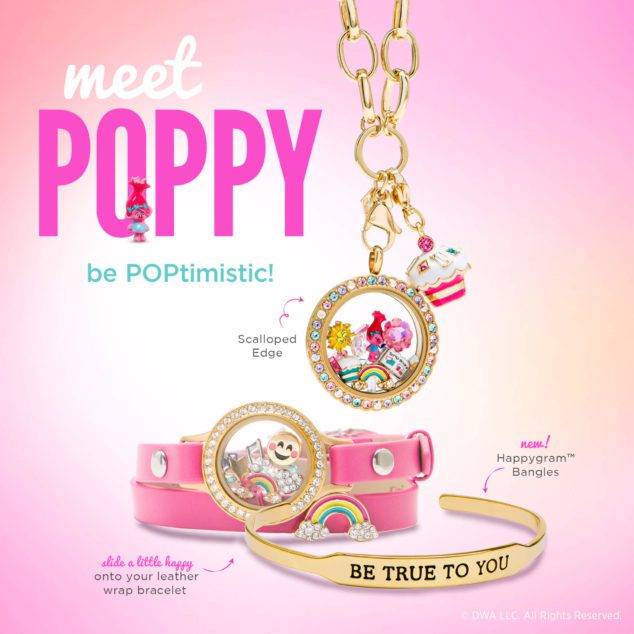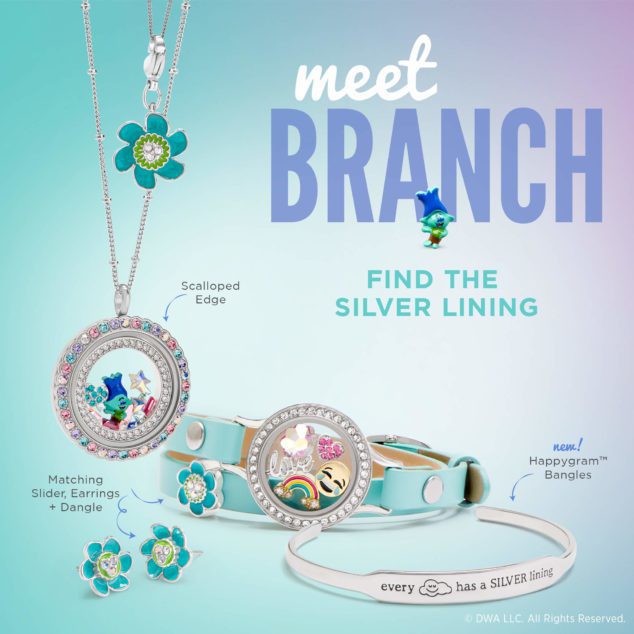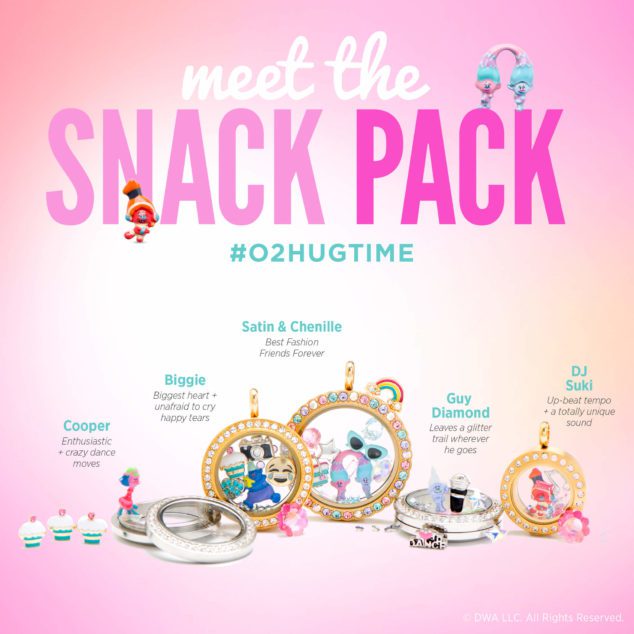 See and create your own, buy predesigned ensembles or use these images as a guide to create a look that is true to you.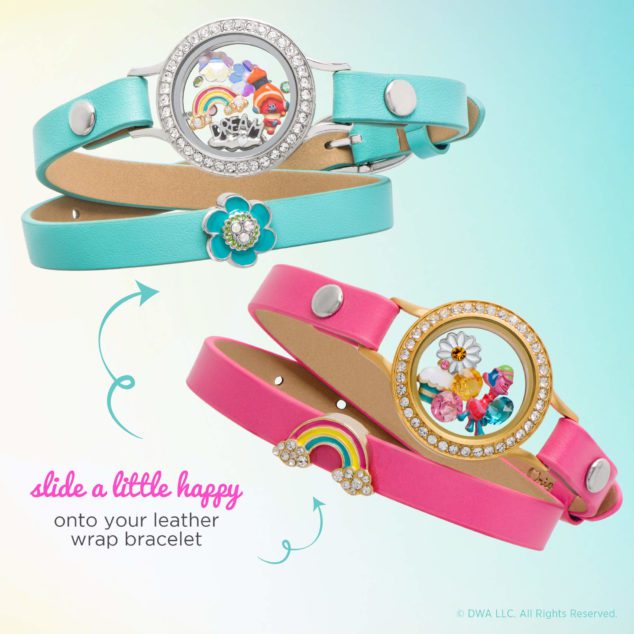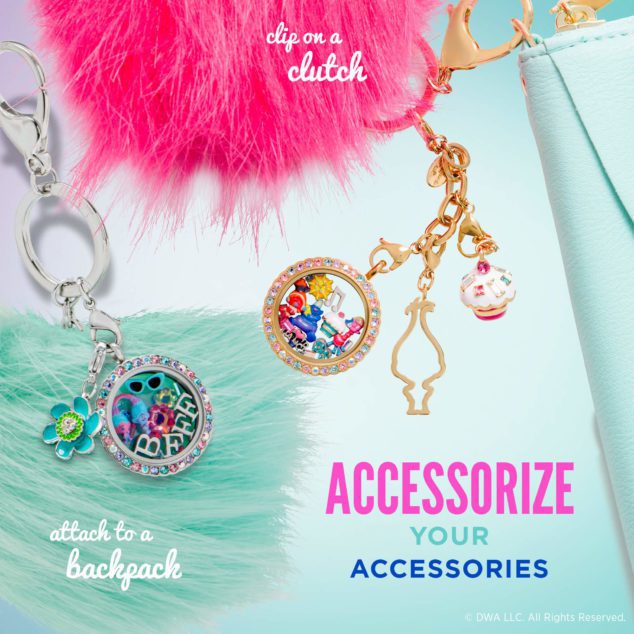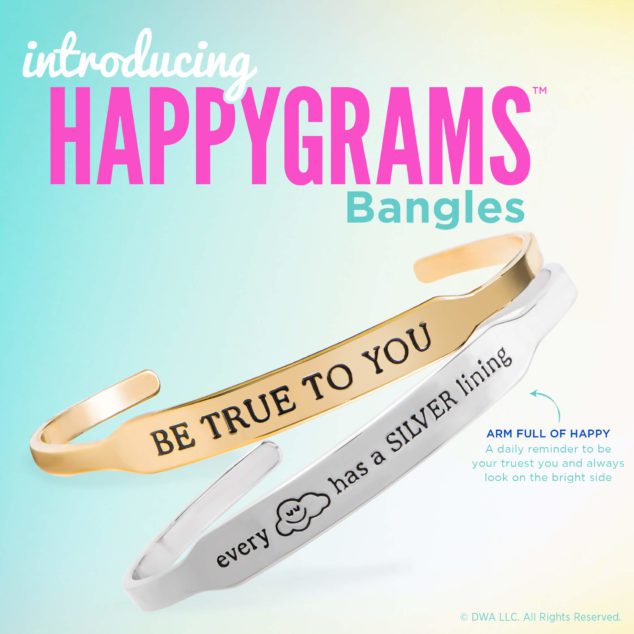 Here's a cheat sheet to see all the available products and its SKUs to make ordering easy (tap image to zoom in):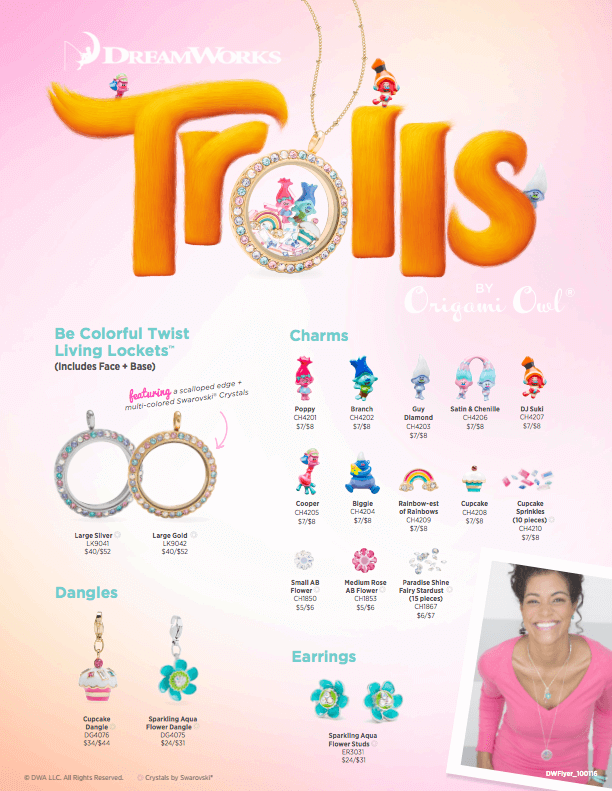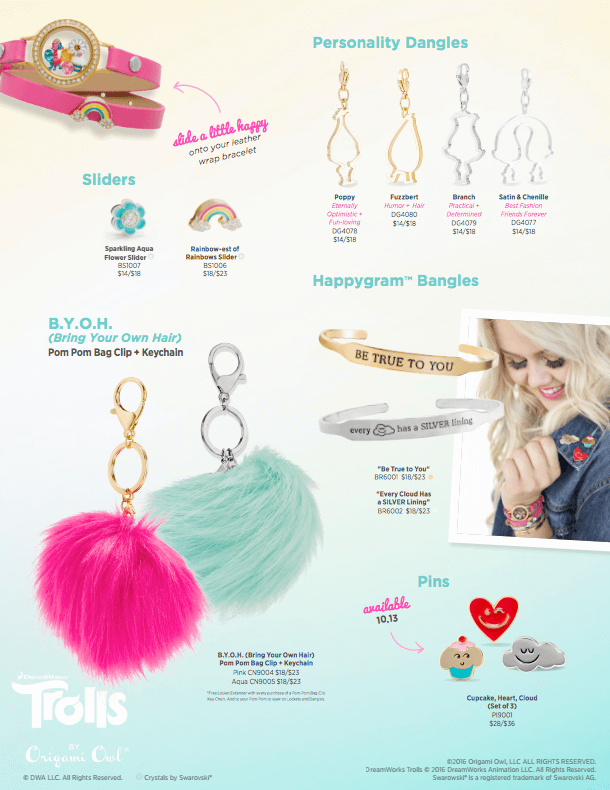 So, don't be smug, give a hug…and be sure to add your favorites to your cart.  Or if you're extra amazing, host a Trolls Jewelry Bar and invite everyone to create their Troll-tastic Living Lockets!
Who is your favorite?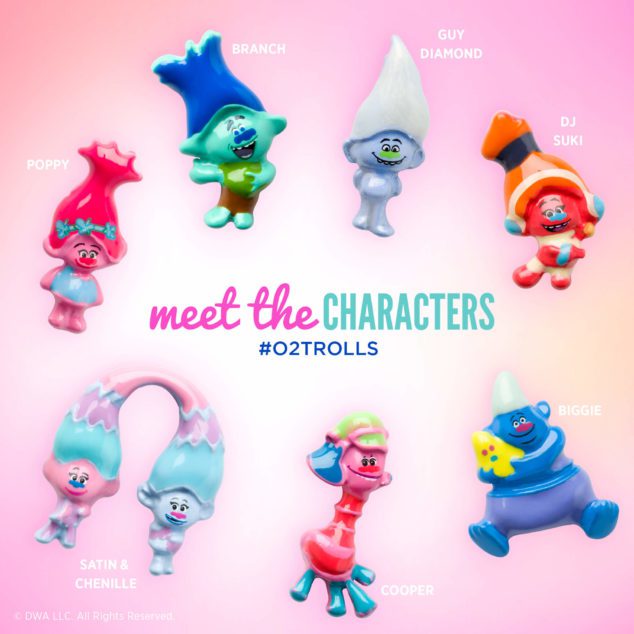 All items can be purchased on my site at https://locketsandcharms.origamiowl.com/shop/collections/trolls
Happy Shopping!