What's so sweet and not just any other treat and lasts longer than candy?  An Origami Owl Halloween-themed locket. It might feel like it is so soon but don't be tricked, as these charms will go fast!  Take a look at our collection and snag them like a witch on her broom and you sing to the tune of boo hoo hoo.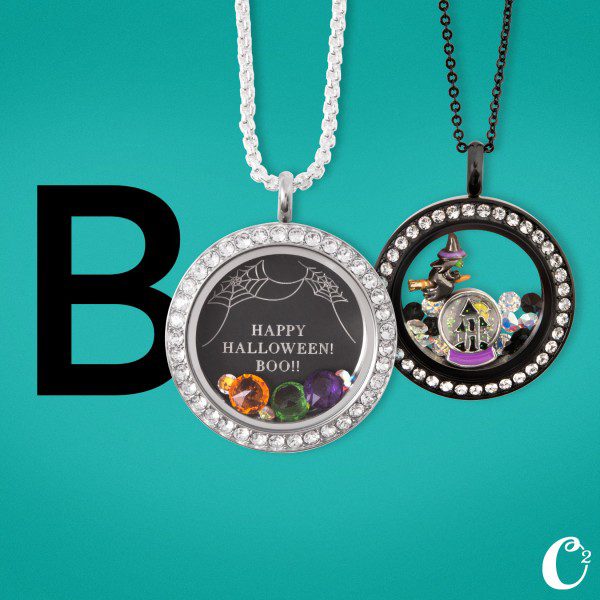 4 NEW Limited Edition Charms: Flying Witch (CH1951), Pink Skull (CH1952), Olive Mummy (CH1950), + Purple Velvet Round Swarovski Crystal (CH1859) – $6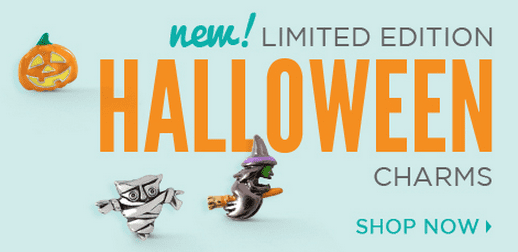 3 charms returning from last year: Candy Corn (CH1919), Haunted House Globe (CH1922), + Jack O'Lantern (CH1923) – $6
2 Halloween Spider Web plates:
1 is an Inscriptions Plate – Large Black Round Halloween Plate (IPB9201) – $16, 3 lines to inscribe
1 is a Large Black Round Halloween Plate for those who do not want it inscribed – $16
The Halloween Collection go on sale starting September 1, 2015.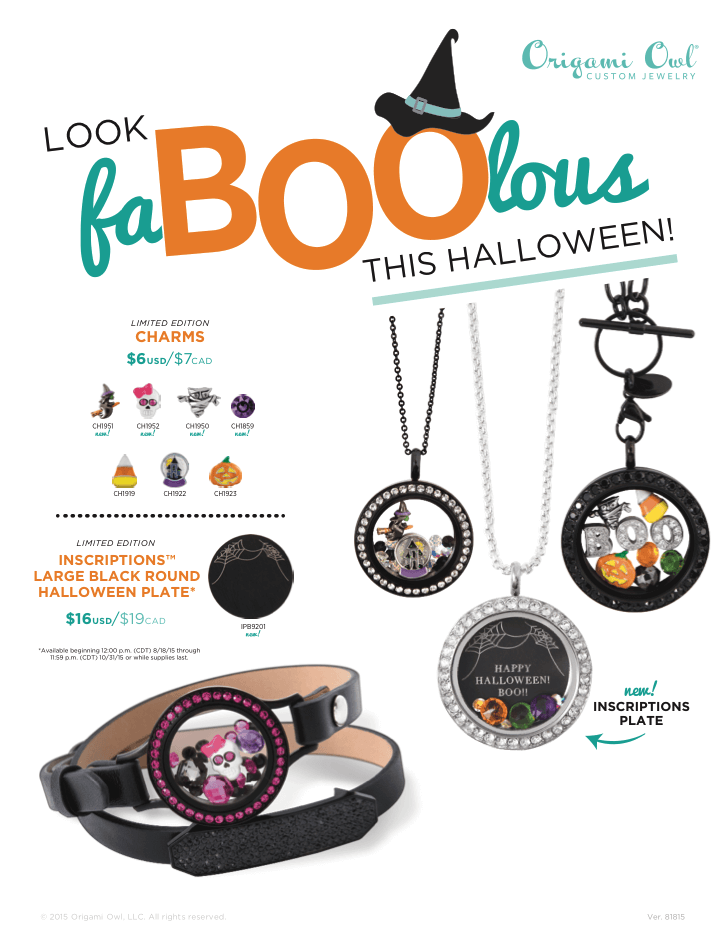 Watch Chrissy & Bella introduce you to the Halloween fun!