… is giving hope and love to those who feel they have been looked over and forgotten.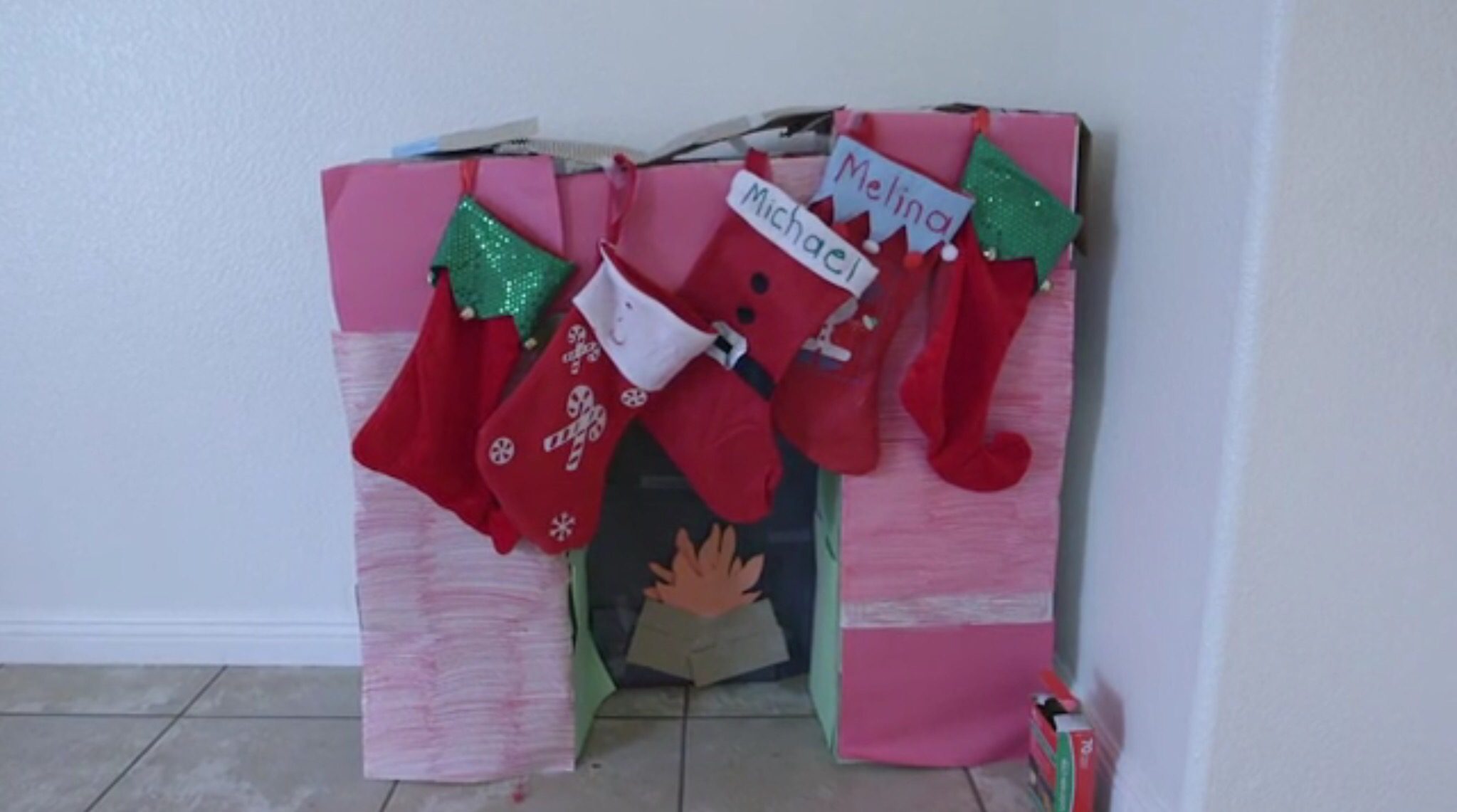 The story goes that…. People waited for a savior, the promise of the prophecies, for hundreds of years to be delivered from hurt, pain, and oppression. They thought God had forgotten them. Then, that day came when hope came into the world and their Savior was born. That Savior lived a life on earth of loving, healing, and giving hope to others. They called him Christ and his followers Christians.
This is why many celebrate Christmas.
And it is during Christmas we see many great things take place.
You don't have to be Christian and loud about it to give love, healing, and hope to others, but if one says in their heart they are, how can one not act like the God they profess to believe? 
Despite Christians that deter people from God's love, and the Word saying, "since the creation of the world God's invisible qualities–his eternal power and divine nature–have been clearly seen, being understood from what has been made, so that people are without excuse," let us be Christians with love that shine into the world and not be the Christians others use as excuse to turn from the source of Christmas. Also, let us not fight others in the faith because they are not Christian enough and outside of the faith because they are not Christian.
Instead,
Love.
Be the light.
Let your light so shine before men, that they may see your good works, and glorify your father in heaven. – Matthew 5:16
Imagine if all Christians would live as such a way that showed love and light to others. Perhaps, there would be less excuse and no judgement calls made against Christians other than, "Their God must be true."
Thankful to be such a great company that do amazing things for others. It is work as an Ind. that our family can do such things as well throughout the year. Once upon a time, we didn't know where rent would come and it was already mid month and late. I know how it feels to down and scared. Today, I'm blessed to be a part of all Origami Ind. Designers that have worked their business this past year and help make miracles through via Origami Owl happen.
Merry Christmas! 
The story behind the video:
I came across this video through my friend, Director Carla and she said, "Last week members of the Origami Owl Sales Team visited a local AZ family to give them a few presents. Upon arrival, they met a mother with small 3 children, an unfurnished living space and 2 bowls of ramen noodles on a blanket where a table would be. The most touching was a pretend fireplace with empty stockings and nothing else. The mom wanted to create the spirit of Christmas for her children. Watch this video to see what happen when the Sales Team returned this week. The gift was given in the name of Origami Owl Directors. May all who watch this video be touched as I was touched. Let this be your gift this holiday season."
 Merry Christmas Blessings to All.