Every month, Origami Owl will be offering a look for all New Designers who join as well as the Designer who sponsored them. Looks retail up to $100 USD | $130 CAD, and will include some pieces in the look that only a New Designer or their enrolling sponsor can get!  Here is October's:
Go Black in Time with this Exclusive Look!
Sponsor + Get The Signature Twist Watch®
Earn some extra holiday cash just in time for the gifting season and get this EXCLUSIVE Black Sparkle Signature T
wist Watch and Metallic Black Genuine Leather Wrap Bracelet just for joining the Origami Owl® family in October!
Available October 1, 2016 at 12 a.m. CT through October 31, 2016 at 11:59 p.m. CT or while supplies last*, simply help a new Designer join Origami Owl by purchasing a Starter Kit during this promotional period, and they'll receive this Black in Time! Signature Twist Watch! look with their kit!
The best news? You join and a new designer joins you, and you get another exclusive watch!  And for every month you sponsor, you get the new look that a new designer is able to get.  It's like the gift that keeps on giving or having a birthday every month =)
This black, sparkly little number includes three EXCLUSIVE pieces and has a retail value of $82 USD | $106 CAD.
The Black in Time Signature Twist Watch features:
•    EXCLUSIVE Large Black Twist Living Locket® Sparkle Face
•    EXCLUSIVE Large Black Signature Watch Base
•    EXCLUSIVE Metallic Black Genuine Leather Wrap Bracelet
Origami Owl is always more fun with a friend, so join Origami Owl with me and you invite someone in your life to join you on your O2 journey!
Next, invite them to the upcoming O2 Meet 'N Greet on Thursday, October 13 at 7 p.m. CDT. Origami Owl Senior Vice President of Sales Marcia Cota will share the Origami Owl story, the current monthly promotion and why there's never been a better time to become part of the O2 family.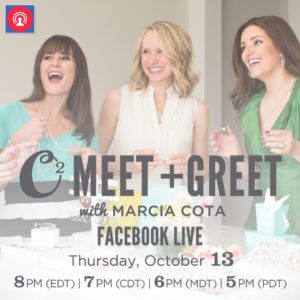 ---
*Available October 1, 2016 at 12 a.m. CT through October 31, 2016 at 11:59 p.m. CT or while supplies last. Substitutions may apply.
Join me via http://locketsandcharms.origamiowl.com and this watch will get added to your startup kit absolutely free.
PS.  Keep in mind that this free watch does not apply if you join Origami Owl under it's limited time Join Special of $2.  No kit, no free watch.  Free watch is included in a Kit as low as $159.
PSS.  Origami Owl has grown so much in October beyond wildest expectations and this Black in Time special is forecasted not to make it until the end of October.  They will substitute with another watch, just not the exact same picture.
Have questions? Have a 12 year old who would like to make some money this season? Feel free to ask me your questions jennylou@locketsandcharms.com