Day 2 of our Spring Reveal is here and it's BLOOMING with the one thing that's so great about spring – flowers!
O2 Founders Bella and Chrissy Weems are back to share all things floral and family. Plus, some of our most meaningful jewelry is about to be revealed and you are going to LOVE it! 
Watch as Bella shares the Charm that brings back a special childhood memory, Chrissy's new favorite Living Locket®, and other milestone moments (like the birth of a new baby) that can be captured in a Living Locket this spring. 
Spring 2016 theme: A Walk in the Park celebrating florals, a stroll with the dog or a brand new baby in a carriage.
Some of the items you see in this video (new items for Spring are BOLD) :
sun,
l

adybug, gardening trowel
, watering can, script love, mom heart, flower pot, humming bird
pink rose, white rose, butterfly, and rose mini crystals
pink rose (3), alarm clock, taxi cab, may birthstone, butterfly crystal by Swarovski + stardust crystals in dark green
Dangle Collection: Find the Silver Lining, Stop and Smell the Roses, and Follow the Golden Rule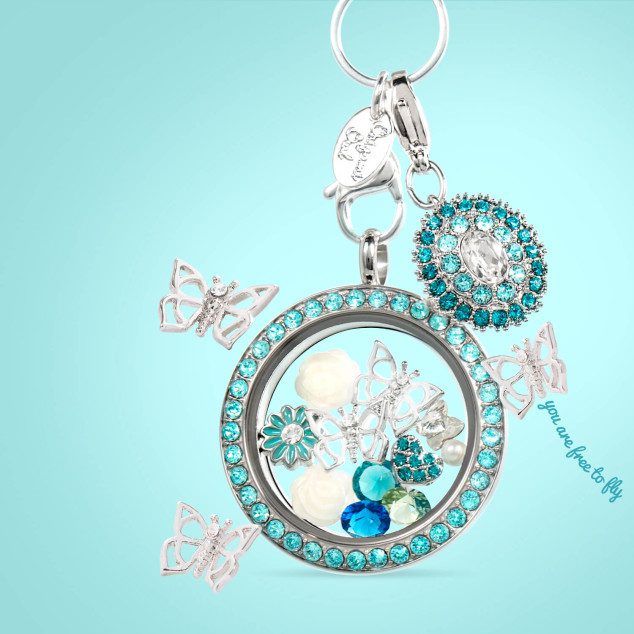 MEDIUM ROSE GOLD TWIST LIVING LOCKET BASE + FACE WITH SWAROVSKI CRYSTALS + ROSE GOLD CRYSTAL CLASP with the following charms:
love you, pink rose, rose gold mom heart, butterfly crystal charm (2)