Origami Owl is about wearing and sharing what matters most.  When the Core Collection was unveiled a couple of years ago, it was a way to not only wear delicate pieces on the wrist or on a chain that are  easy to layer, but also to provide jewelry .  I love my "Be Bold" gold spike piece as it challenges me to do just that when I almost always default to my quiet introvert self.  There's nothing wrong with not being bold but it is a reminder to me that being a little bolder can do me and the world some good. Those who changed the world had to be a little be bold sometimes.
This special is 'buy 3 pieces and get the bangle free.  The 3 pieces range from $10-14, and can be worn on a necklace chain or on the free bangle you will be receiving for the purchase of 3 pieces.  With this special, you will be able to create a Core dangle bracelet for under $50. Take a look at our Core Collection and begin to create one that is truly you.
*Limited-time offer available while supplies last and only available Thursday, March 24 at Noon CDT through Monday, March 28 at 11:59 p.m. CDT.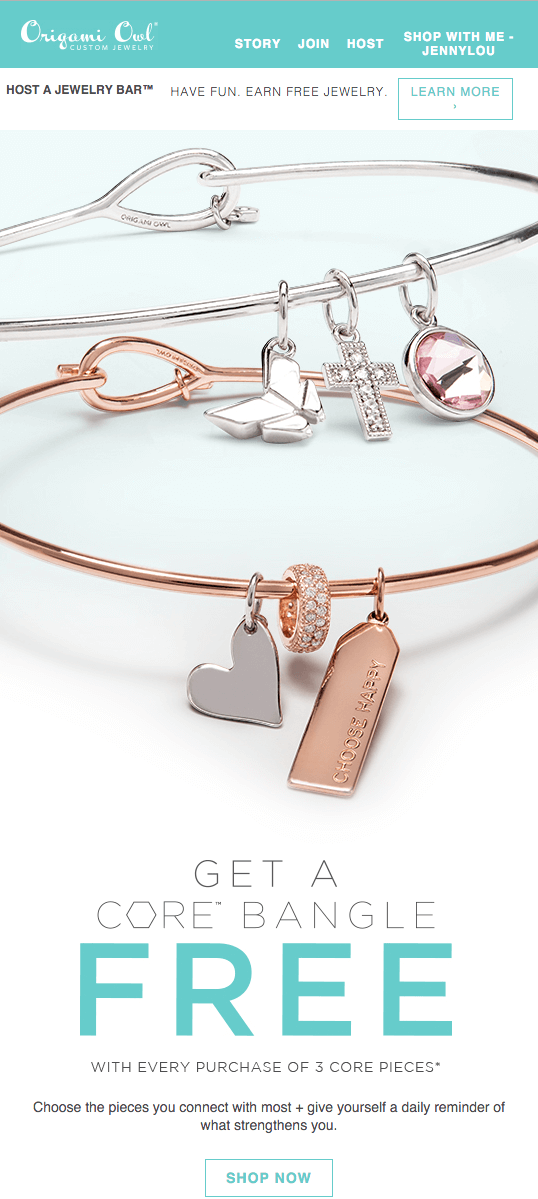 A few examples of the Core Collection present and past: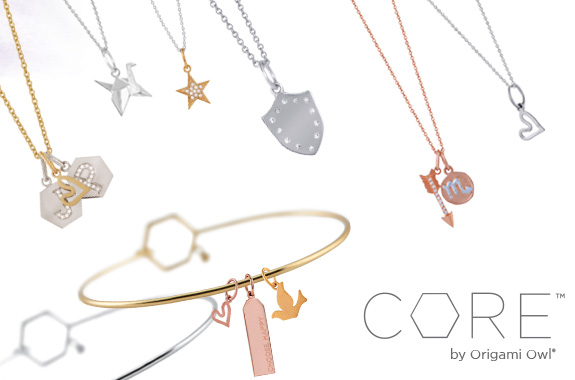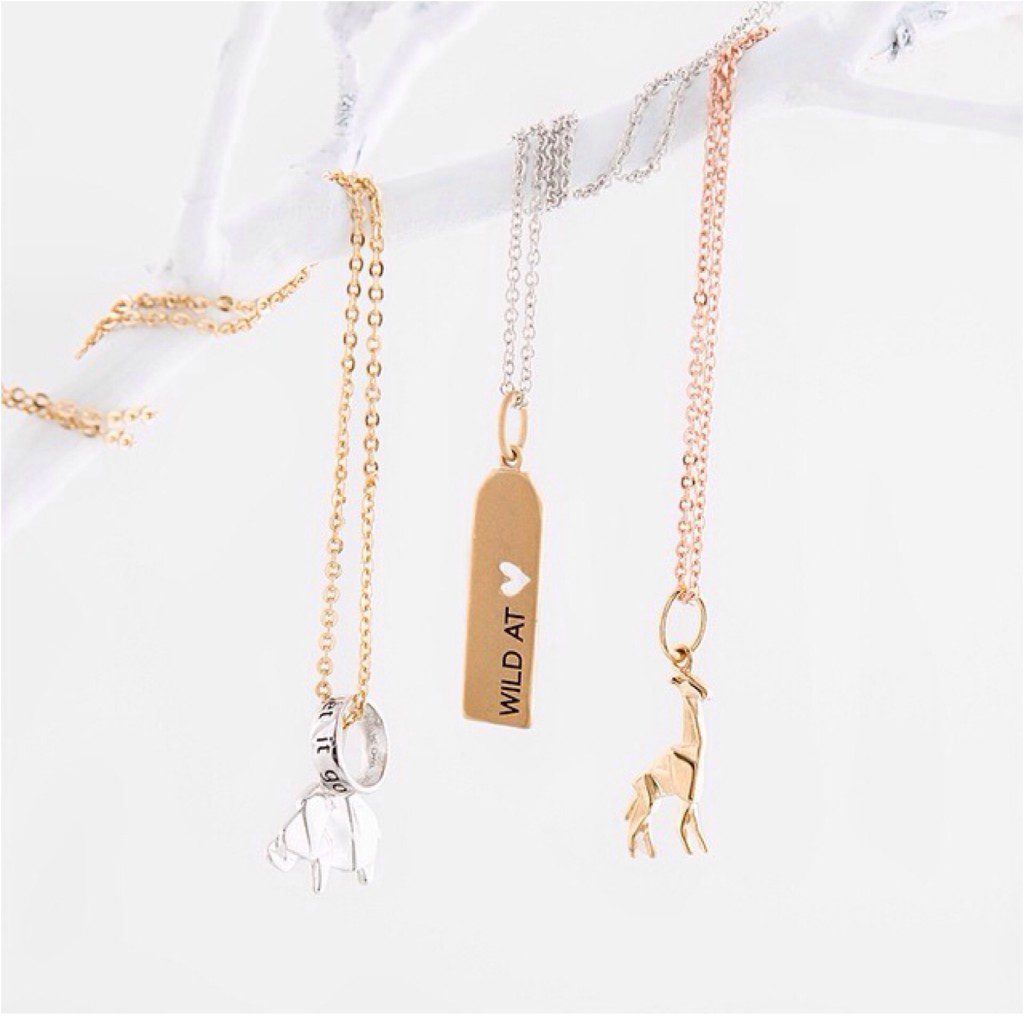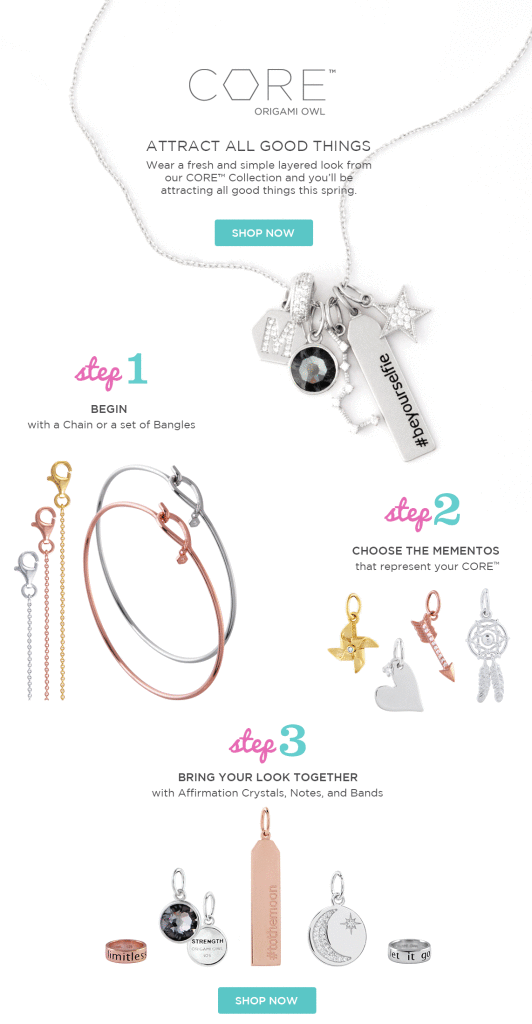 You may contact me directly via jennylou@locketsandcharms.com if there is a particular Core piece you are looking for on my site locketsandcharms.origamiowl.com
Lets Connect:
And while you are here, let's do a GIVEAWAY!!  Check out the Core Collection and let me know what speaks to you most.  Comment below and be entered to win a Core dangle from me.  Odds of winning is based on the # of comments. 1 comment and 1 entry per person people. Winner will be chosen on random.