I remember the time when the founders of Origami Owl Chrissy and Bella talked about how they used to hand-stamp plates one by one, letter by letter, and how long it would take and not always look "perfect" but it was always something so special for the person requesting it.  Fast forward years later, and not only do we have hand-stamped plates with punched letters to share one's story, but all kinds of plates to express and create looks all their own.
These are some of the Origami Owl plates with words and cutouts.  Some are made to fit on a Large Round Living Locket and some are to fit the Signature Heart Locket.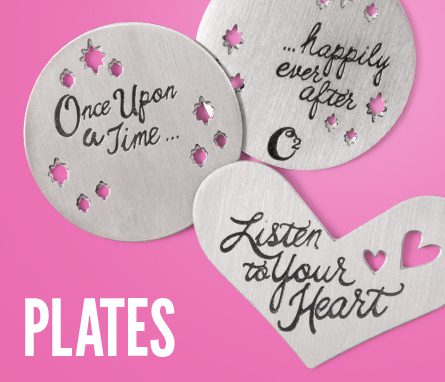 Origami Owl also have what they call Window Plates and Inscription Plates like we see here: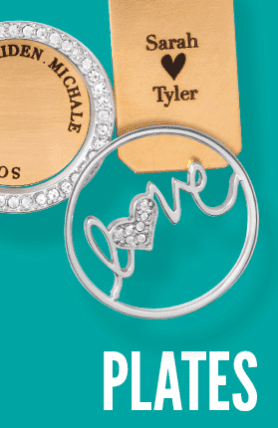 The window plate above is the Love Window Plate and the gold inscribed plates in the back are part of the Inscriptions Collection by Origami Owl.
Need some ideas on how to use plates with your Origami Owl lockets, look >>>> HERE <<<<
Ready to create a locket?  Shop my Origami Owl website http://locketsandcharms.origamiowl.com