It pays to party with Origami Owl! Open up your place with a few friends and enjoy a truly unique shopping experience, creating your stories in Living Lockets. I take care of everything for you.  I can even bring the wine!  You just bring in your friends! Host an Origami Owl Jewelry Bar and earn the Origami Owl Hostess Exclusive.  Also, if you are hosting and decide that this is too much fun, you can use your Hostess Rewards towards your starter kit and join with me.  You can even earn your Starter Kit for FREE,
A Jewelry Bar can be in the comfort of your home, office, coffee shop, on Facebook, or live streaming! Regardless of how you host – with 3 of your closest friends or a dozen of them – you are entitled to Hostess Rewards and FREE jewelry!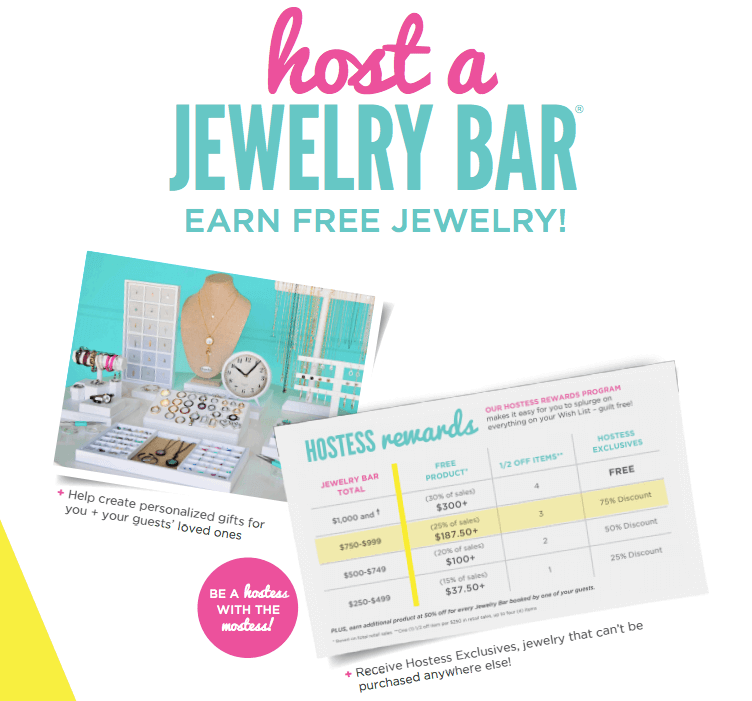 Live in-person Jewelry Bars are awesome to allow for a hands-on experience, but if you can't do a live event but know that you can squeeze in some social sharing online, connect with me and I will set an online version for you. Just tell me what type of Jewelry Bar you want and I will get on it!
Our business wouldn't be anywhere without you, our amazing Hostesses, and for that, we are bringing out the best ever yet in 2017!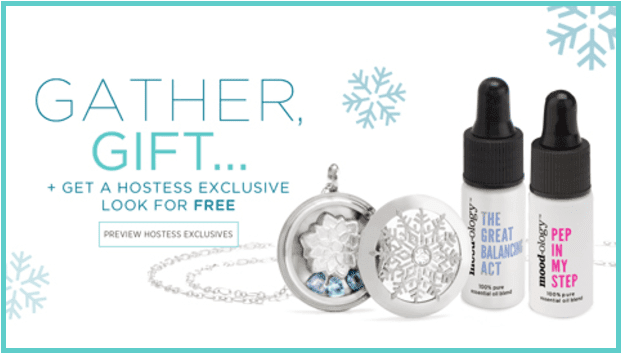 Head >>HERE<< to get the details of this month's Hostess Exclusive and other HE options.
---
Past Hostess Exclusive Offerings: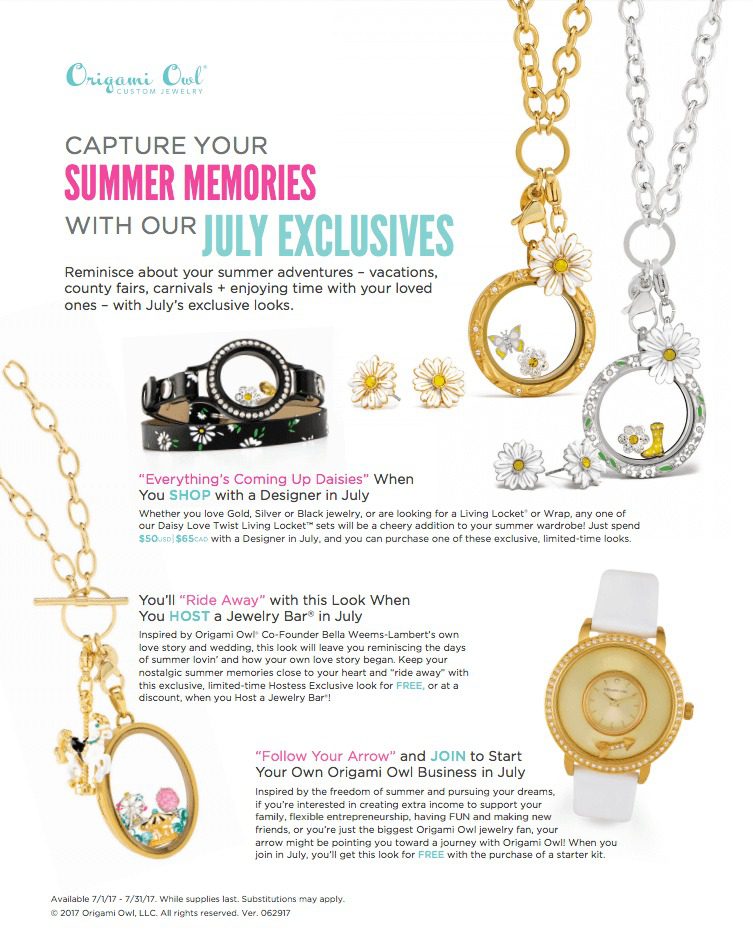 ---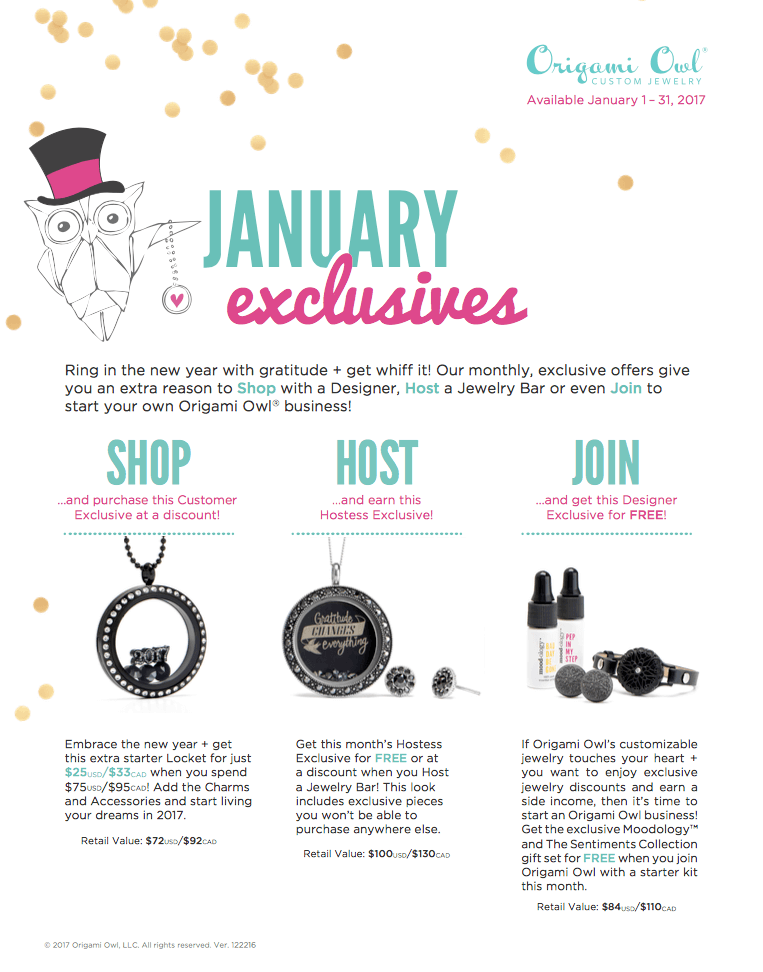 ---
The Hostess Exclusive for August & September: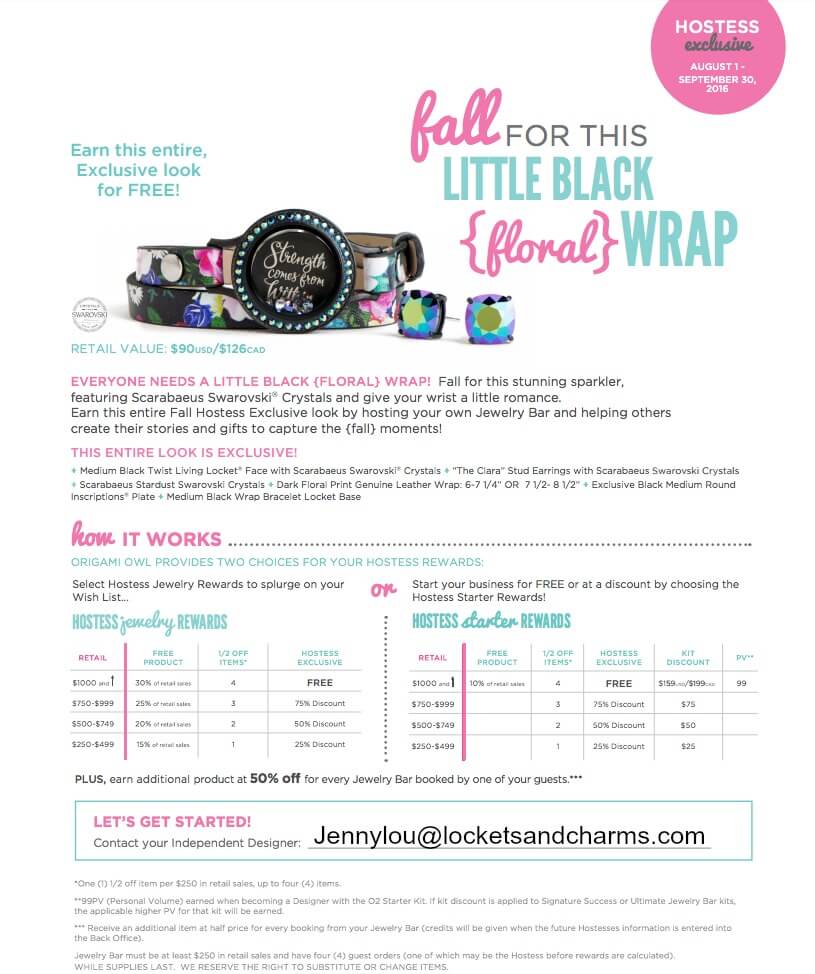 ---
The Hostess Exclusive for June & July 2016: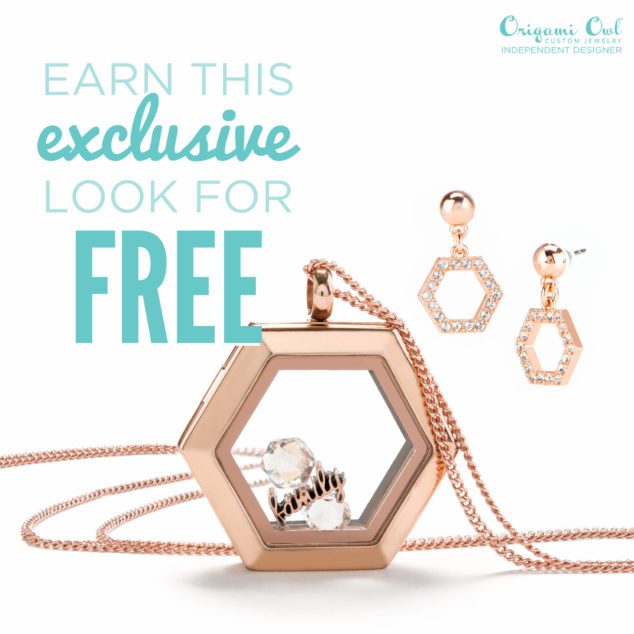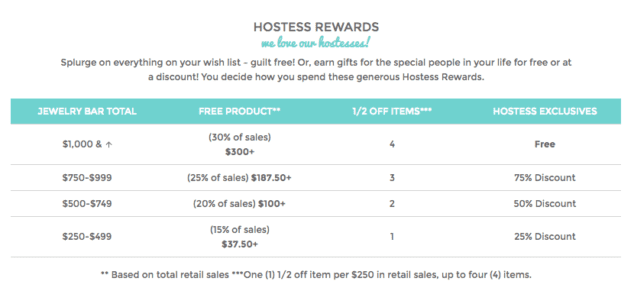 ---
This was the April, May, June Hostess Exclusive.  If you prefer this or any of the other previous month's Exclusive for your Jewelry Bar, let me know.  I have one you can earn.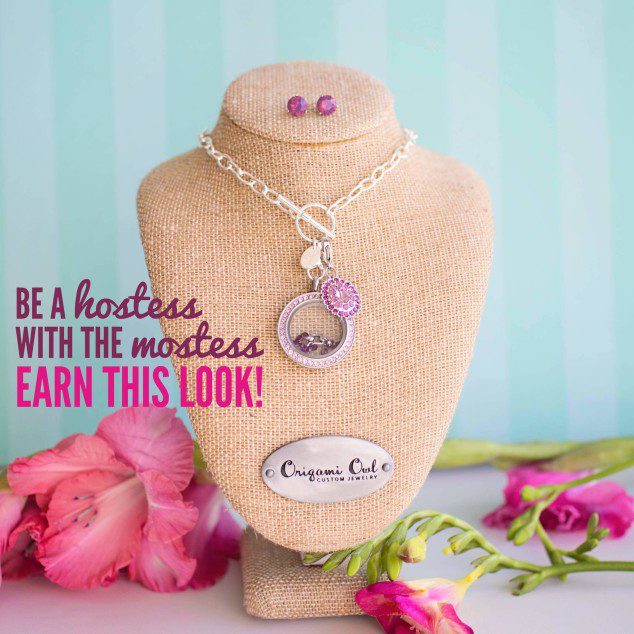 ---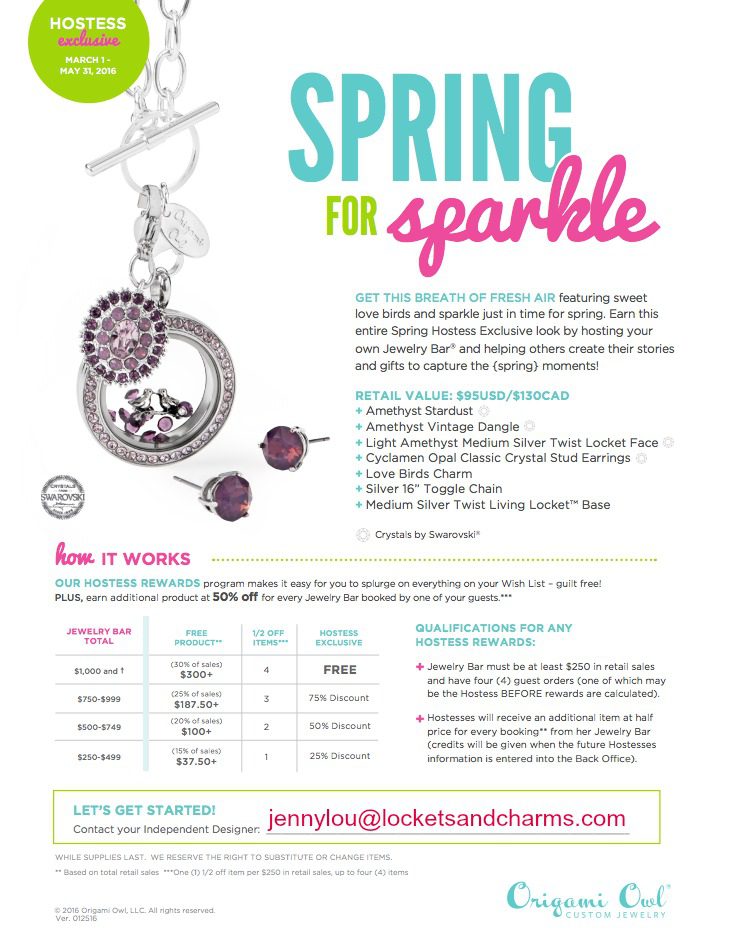 ---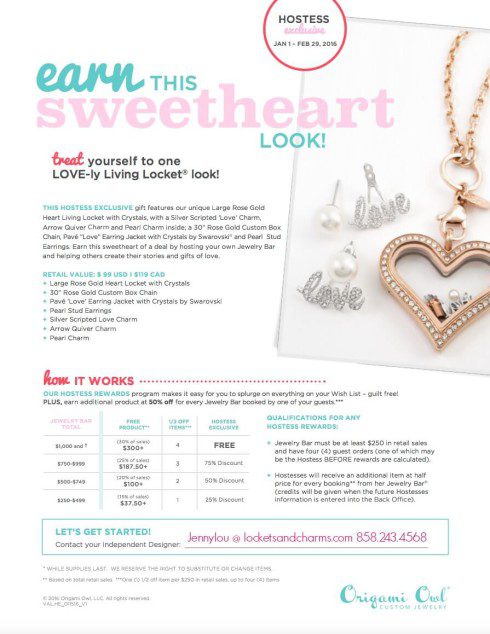 ---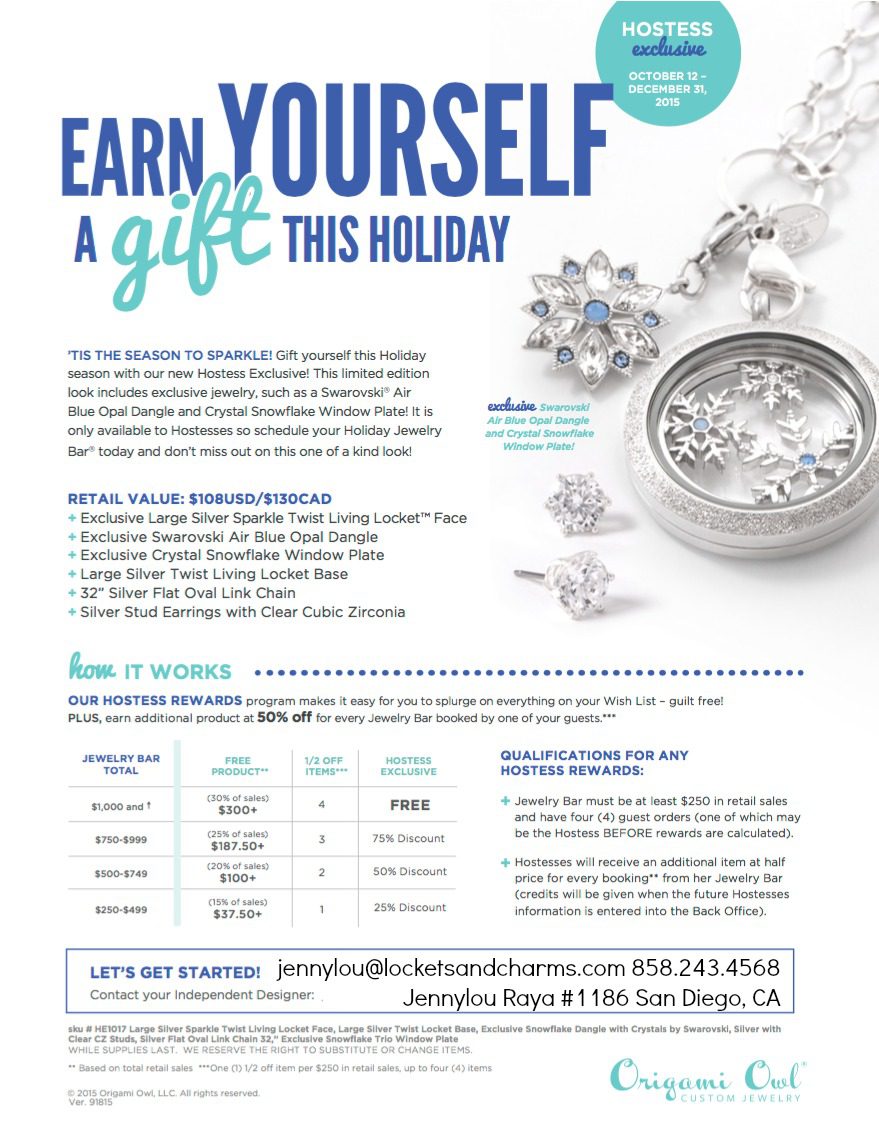 ---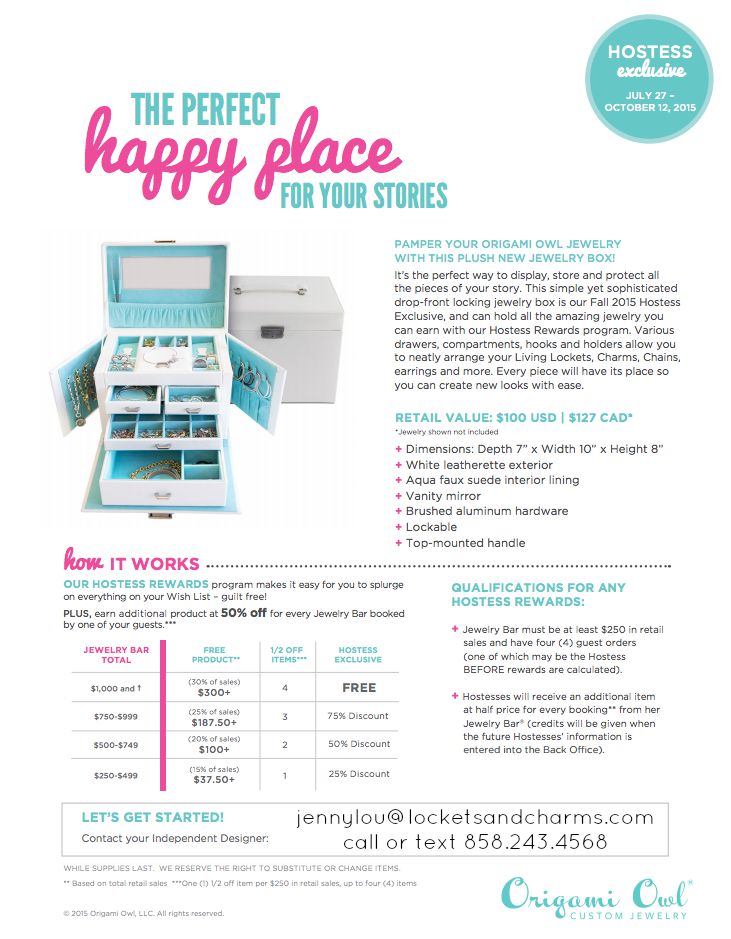 Guest orders average $65 – $85 each.  10 guests is almost always end up to a $1000+ Jewelry Bar.  What does this mean for you?  With a $1000+ Jewelry Bar, you receive $300+ in FREE Origami Owl Jewelry (you get to pick what you want) and you get the Hostess Exclusive featured here for FREE – all because you shared the love of Origami Owl with friends and family!