Origami Owl has just launched a new "Gifts to Go"!  You can now  select entire looks with a click, add them to your shopping bag, and purchase the complete sets really quick!  But that is not all!  We are all about customizing and creating your perfect and unique story and so, you will be able to add/remove items in these sets to fit and make your unique personality!
We believe this "Gifts to Go" will add an extra bit of happy to the shopping process! I LOVE LOVE EASY and one thing that keeps me from getting things done in life is the overwhelm that I feel when it comes to making choices (analysis paralysis) or just knowing something will take some time, I end up putting it off.  If that is you two, no more putting off an Origami Owl gift. The Gifts to Go is here to help you!
And with plenty of price points to choose from, the ease of shopping for the perfect gift has never been easier—these compiled looks are $100 or less!
Click to see all the GIFTS TO GO on my Origami Owl e-commerce site or click on each set below to go straight to the one you want.  Once there, just add it to shopping bag (button is on the upper right), and check out.  Easy, peasy, and done!  She will think you took forever and a day to create the locket look. Why say otherwise 😉
Get your gift shopping done early and enjoy all the free time you now have because Origami Owl has made it so easy for you!  Returns and exchanges are easy too, so shop with confidence and end with that happy feeling because your perfect gift for her – or for you – is on its way.  Have questions? Click Happy Shopping! to email me!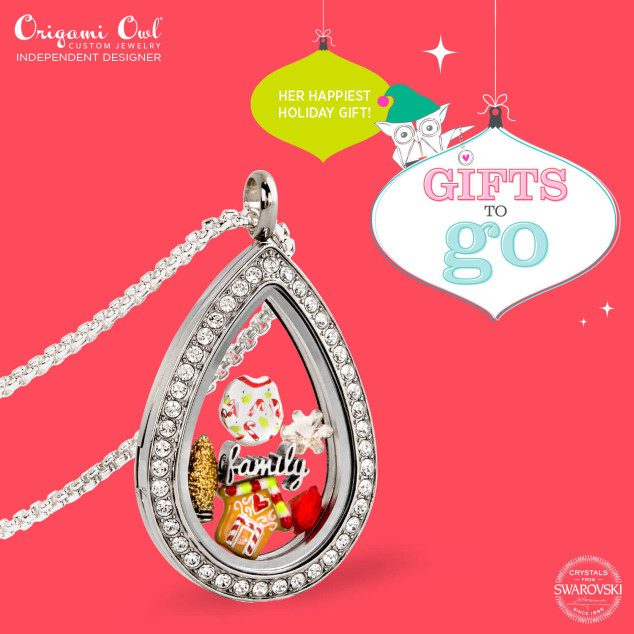 A Christmas Story 
Retail Value: $100 USD | $119 CAD
Large Silver Teardrop Living Locket with Crystals by Swarovski
Ugly Christmas Sweater Charm
Crystal Snowflake by Swarovski
Gold Glitter Christmas Light Charm
Gingerbread House Charm
Light Siam Round Swarovski Crystal
Family Charm
16"-18" Silver Cube Chain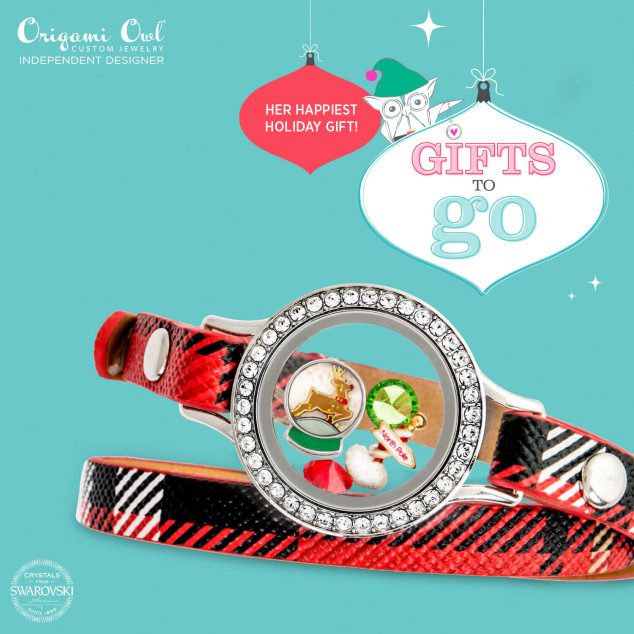 Jingle All The Way 
Retail Value: $76 USD | $91 CAD
Medium Silver Wrap Locket Base
Medium Silver Twist Locket Face with Crystals
Leather Plaid Wrap Bracelet (6"-7 1/4")
Dark Moss Green Round Crystal
Light Siam Round Crystal
Rudolph Snow Globe Charm
North Pole Sign Charm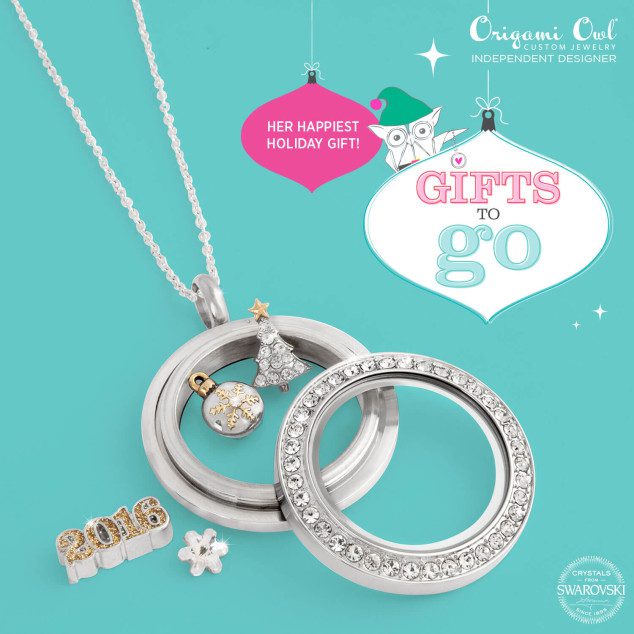 Merry + Bright 
Retail Value: $67 USD | $80 CAD
Medium Silver Twist Locket Base
Medium Silver Twist Locket Face with Crystals
Crystal Snowflake by Swarovski
Pavé Christmas Tree Charm
Snowflake Ornament with Crystal Accent Charm
2016 Charm
16"-18" Silver Cable Chain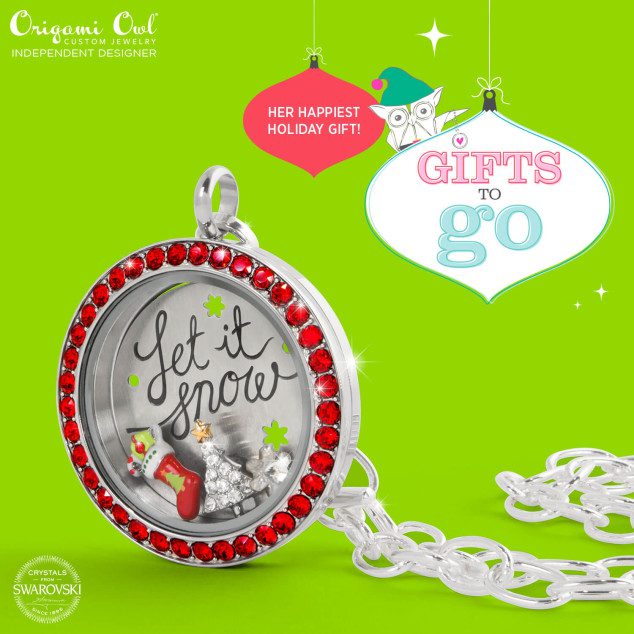 Let it Snow
Retail Value: $86 USD | $102 CAD
Large Silver Twist Living Locket Base
Large Silver Twist Locket Face with Light Siam Swarovski Crystals
Crystal Snowflake by Swarovski
Pavé Christmas Tree Charm
Holiday Stocking Charm
Large Silver "Let it Snow" Plate
16" Silver Toggle Chain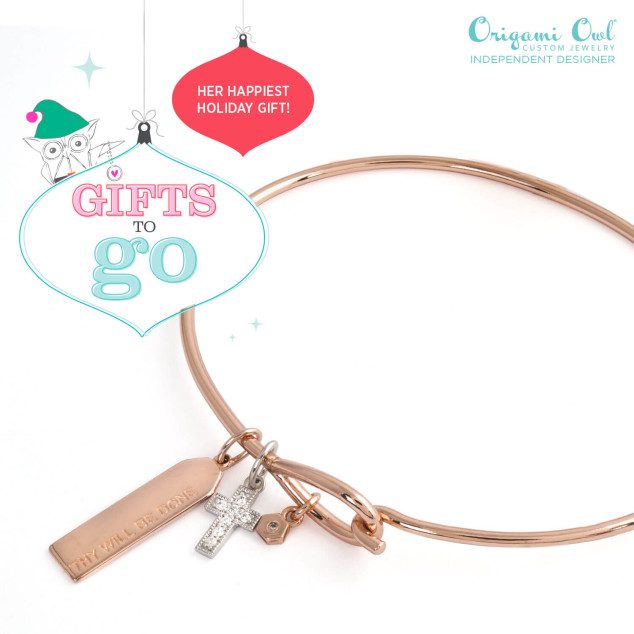 Faith + Grace
Retail Value: $30 USD | $36 CAD
Rose Gold "Renewal" Teardrop Bangle (7 ¼")
"Thy Will be Done" Rose Gold Affirmation Tag
"He Strengthens Me" Crystal Cross Pendant