October is Breast Cancer Awareness Month and Origami Owl® wants to be a Force for Good, supporting this worthwhile cause all month long.
Starting October 3 through October 31 or while supplies last, you can choose from the Breast Cancer Awareness Silver Over the Heart Living Locket® look for just $25 USD | $33 CAD or the Silver Genuine Leather Wrap Bracelet for only $35 USD | $46 CAD to make a difference.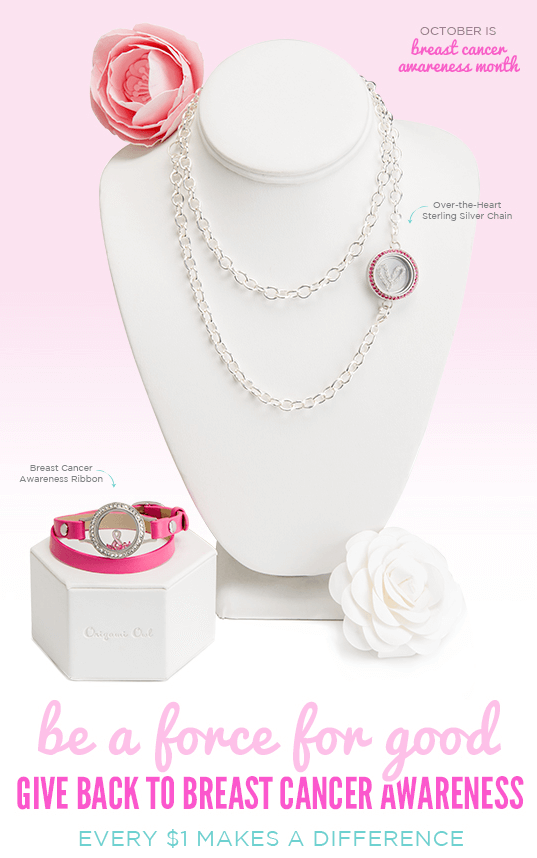 Each Breast Cancer Awareness Locket gives $1 back to the National Breast Cancer Foundation, which focuses on providing breast cancer awareness, education and support services to those affected by this prevalent disease.
Breast cancer is the most common cancer in women worldwide, with 1 in 8 women in the U.S. alone being diagnosed with breast cancer in her lifetime. Early diagnosis through education is critical to change this crisis.
ALL ABOUT PINK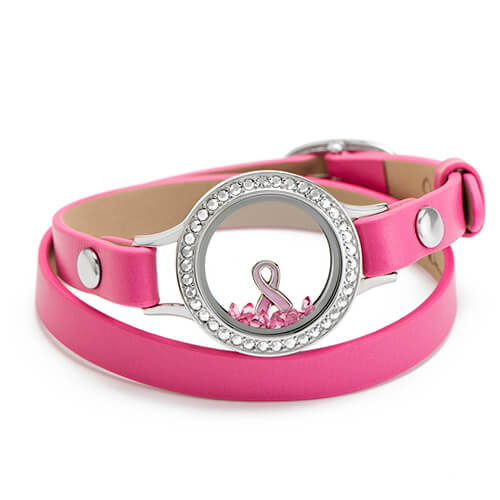 SUPPORT PINKTOBER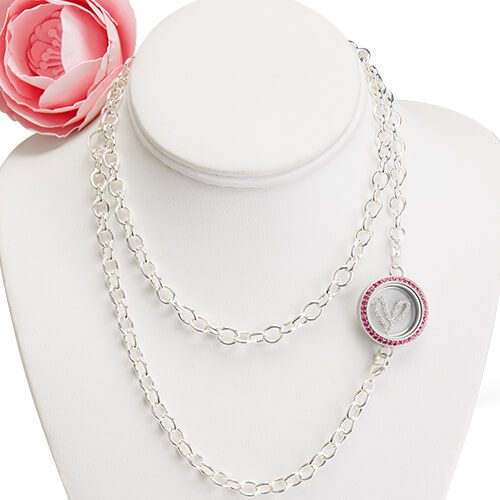 This is just one way Origami Owl® is a Force for Good.
If you know a family or person in need who is struggling with a hardship, nominate them in our Live Sparkly campaign.
Offers available October 3, 2016 at Noon CDT through October 31, 2016 at 11:59 p.m. CDT or while supplies last.