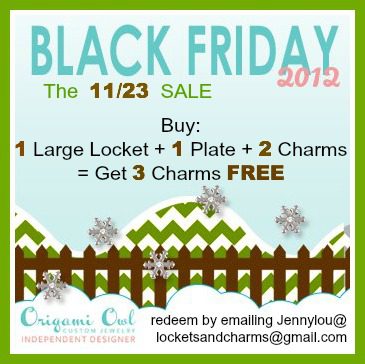 Reach Out! Visit me on Facebook
Hurry Offer Ends November 23, 2013!
Need immediate attention? Call Jennylou at 858-356-2695.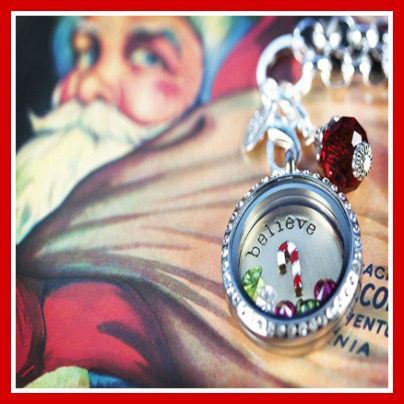 Buy Great Gifts for Mom, Sister, Daughter, Best Friend or Wife! Happy Shopping!
The fine print: This Black Friday promotion is being offered by Independent Designer #1186. This is not a company-wide and offered by Independent Origami Owl Designers at their discretion. Current offers here on www.LocketsandCharms.com cannot be applied to orders placed before November 23, 2012. Offers also cannot be combined with other promotions being offered online and offline by other Designers and Facebook pages.