Origami Owl has made it easy to order a complete locket ensemble with with their online Summer catalog.  Done are the days when catalogs are just for looking at already made and assembled lockets and you would recreate that look piece by piece on your own on a designer's website.  Now, if you like that look, click on it, add to bag, make some tweaks to personalize it just for you, and proceed to check out.
Here is a step by step on how this catalog works with my ecommerce site.
First, go to http://bit.ly/locketsandcharms and you will see this: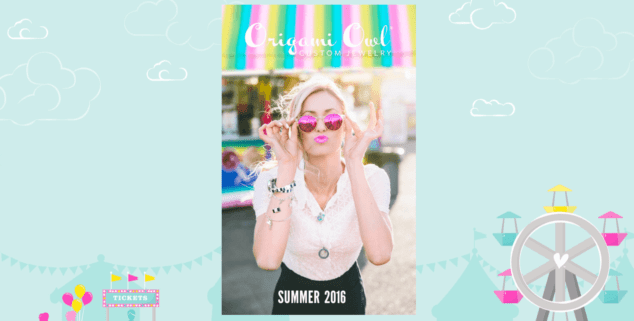 Second, click on the > above the catalog and you will get to this page.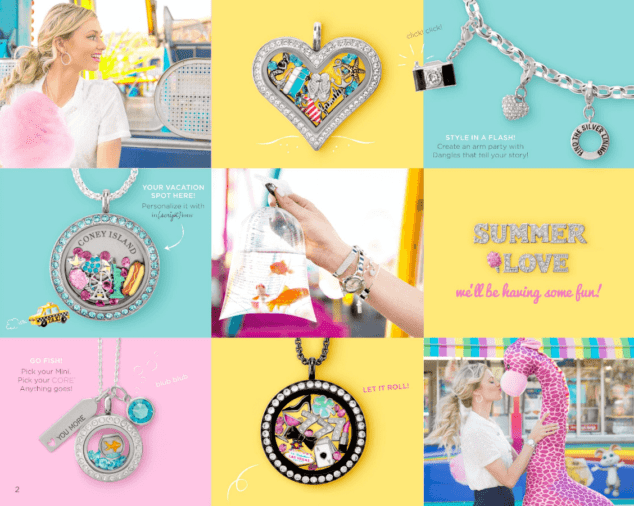 The locket ensembles that can go straight into your shopping cart with blink in pink for a second.  Choose one and you are shopping.
For those who need to walk-though of the process, here is my tutorial to show you how it all works:
Click on the locket ensemble with Coney Island (center left column) on it and you will get this on the following screen: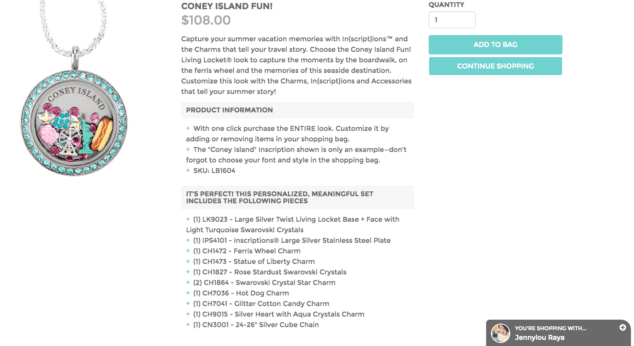 Click on Add to Bag and will get the following:
Click on Proceed to Checkout and it will not go forward.  This is because this one has an Inscriptions piece.  Click on Inscribe and you will see a similar popup.  Choose your Inscriptions Style (6 to choose from) and type in what you'd like.  I live in San Diego so I put that in like so: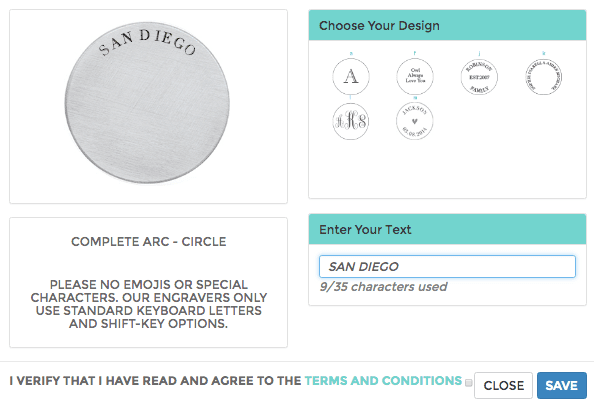 Check off the Terms and Conditions box and Save your Inscriptions.  You will be then directed to Continue Shopping or Proceed to Checkout.  Proceeding to checkout, you will be shown the payment page: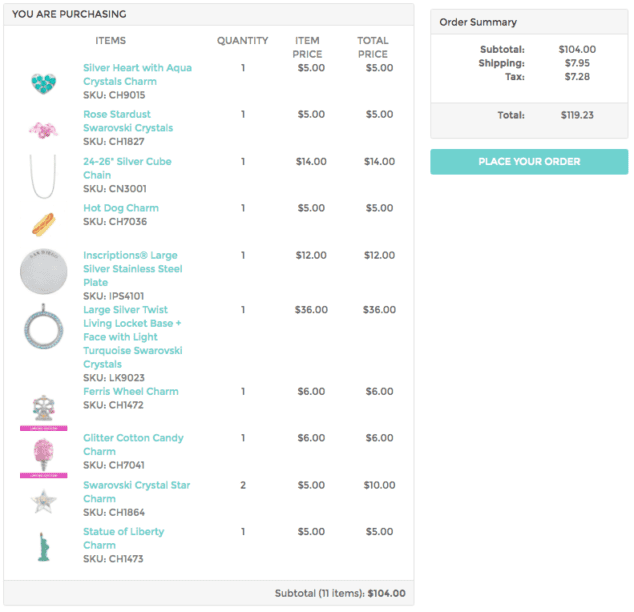 Because I have ordered from my site before, my information (billing and shipping) is already in the system.  If you are a new customer, your screen will be of one requiring your information.  Once that is all in, your page will look like this one above.
If all looks good, and you are done shopping, click on Place Your Order and your order will be processed by Origami Owl Headquarters.  Sit back, relax, and wait patiently for your beautiful locket to arrive.
Many locket looks are already assembled for you. Below are a few more pages of the catalog with ready to add and checkout locket looks: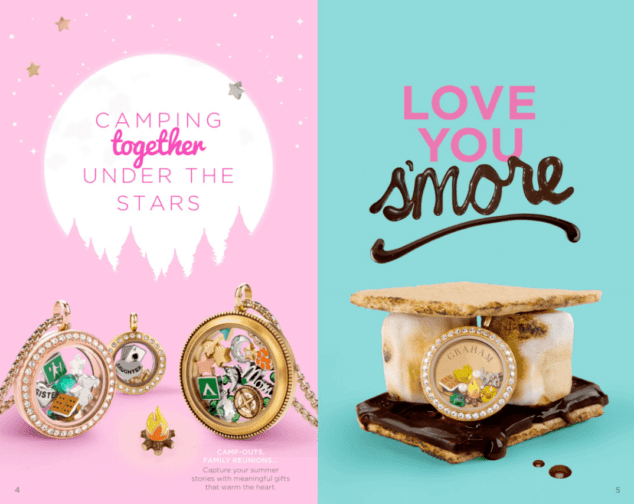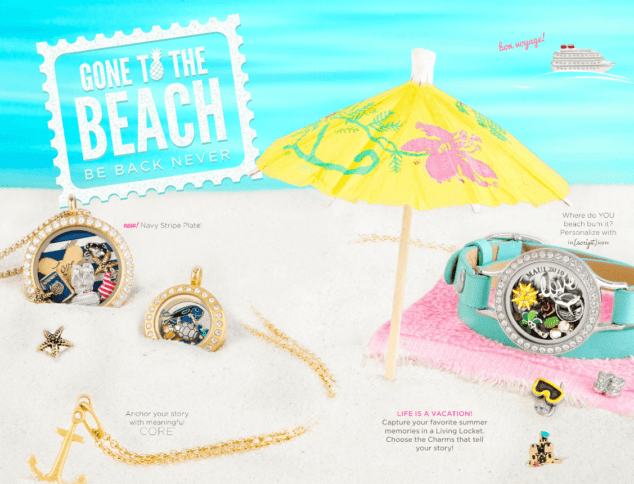 See the rest of the catalog at http://bit.ly/locketsandcharms.  Add your locket and repeat the steps I stated above.
If you need further assistance, you can email me at jennylou@locketsandcharms.com and I will be glad to help or place the order on your behalf.  Happy Shopping!