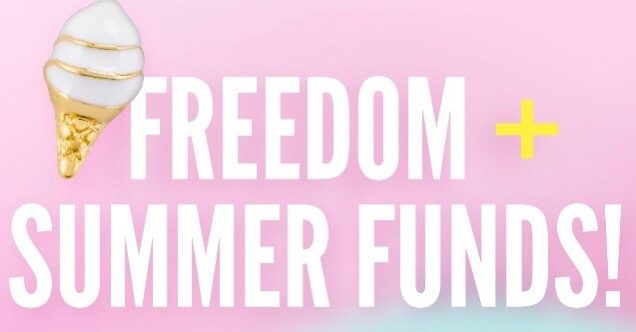 **** UPDATE: JOINING for $2 IS NOW OVER BUT HERE IS A MESSAGE TO THOSE THAT DID ***
You joined Origami Owl between June 16 and June 30…now what?
Origami Owl has something pretty awesome for you!
It is a "Let's Get It Started!" perk where you get your starter kit for FREE!
Maybe you didn't have the $ to join Origami Owl with a kit and why you did without and settled for the $2 signup.  This is an opportunity for you to get the starter kit with not giving a penny more to Origami Owl.  Lead eyes to your site and when they buy, you make a commission from sales placed on your website AND you move towards earning your Origami Owl kit for FREE.
Maybe you didn't care for a kit because you are awesome online and can do without.  Receive the kit – a $195 retail value – as a reward earned.
This perk is for all new Designers who joined during our special Freedom + Summer Funds incentive promotional timeframe (June 16-30):
Submit 250 PV (personal volume/product wholesale cost) in July.
You'll get the $99 USD | $159 CAD starter kit for FREE* if you joined for $2 (we'll ship it right to you!)
What if you already bought a kit?
Receive $99 USD | $129 CAD (wholesale) in O2 Credit to buy the jewelry you want.  Origami Owl headquarters will notify you after August 15 so you can start your shopping.
Pretty OWL-some, right?
---
Have you heard about the Freedom + Summer Funds offer where you can join Origami Owl® for just $2?
If not, you will now:
This is an opportunity for you to make some funds for summer by sharing Origami Owl online. No products or kit included in real life. This is great for those interested in marketing Origami Owl online only.
There's only one week left for you to become a new (online only, no home parties) Ind. Designer with me and my sales team for only $2! This special offer is only available through June 30 at 11:59 p.m. CT, or while limited spots are available.
You want to know: What do you get for $2?
Access to the Origami Owl Back Office – this is where you can find the training, information, and how-to in regards to Origami Owl business and sales.
Social media assets such as images, videos, fliers, and invites that help promote sales to  your Origami Owl website.
And of course, your own Origami Owl website with your unique link. Purchases made on your site is commission payout to you.
What if I want more than that, such as some jewelry to wear or show potential customers?
Yes, you can still join with a kit for as little as $99 USD (retail of over $195 USD in jewelry and marketing assets). And with joining this way, you will receive the "Explore New Adventures" Designer Exclusive look for June (valued at over $100 USD!).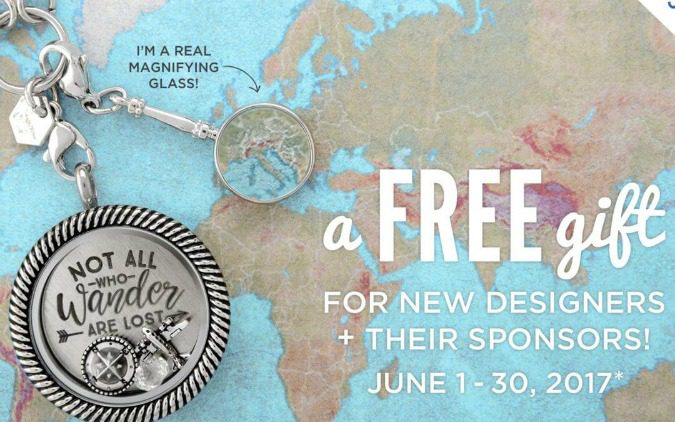 This only comes with the purchase of a starter kit and not with the $2 sign-on deal! Just remember: your first time joining is the only time to start with a kit, so consider it carefully!
Whichever way you decide to start with Origami Owl – no kit or with a kit – it really is the perfect time for you to share a new adventure and make some funds with Origami Owl!  With all the customer perks, licensed and exclusive items, and endless perks, rewards, and surprises for their Origami Owl Ind. Designers, Origami Owl is worth giving a try, especially with Happiness Guarantees for you and the customers you will serve.
Lastly, I'd like to mention that if you were previously a Designer over six months ago and want to get started again, you can join using this offer while spots are available, too!
So, go on and take advantage of this special, limited-time offer before June 30 at 11:59 p.m. CT!
{Love}
Jennylou ID #1186