Oops!  Did I say 20 days?  It is 30 days =)
At the time of this posting, here is what I know:
The Anaheim, CA stop sold out.  The next 2 cities are Sacramento, CA on Tuesday and Denver, CO on Wednesday.
OMG, they are driving nonstop or are they flying to these cities?  I have no idea.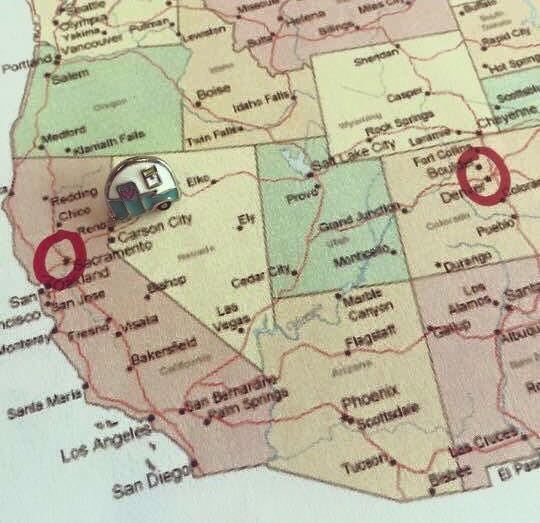 Let's back up… what is going on?
The other day, co-founder Chrissy, along with her daughter Bella, announced on a video to their Ind. Designers (recorded from her phone) that she and Bella and a few others from The Nest were going to do a 20-city Tour/Meet & Greet with Ind. Designers from all over the country.
They did not say in the video Wednesday night where but on Thursday, April 23, (which was yesterday) at 4:31pm, it was released on the company's FB Page that the first stop was Anaheim, CA.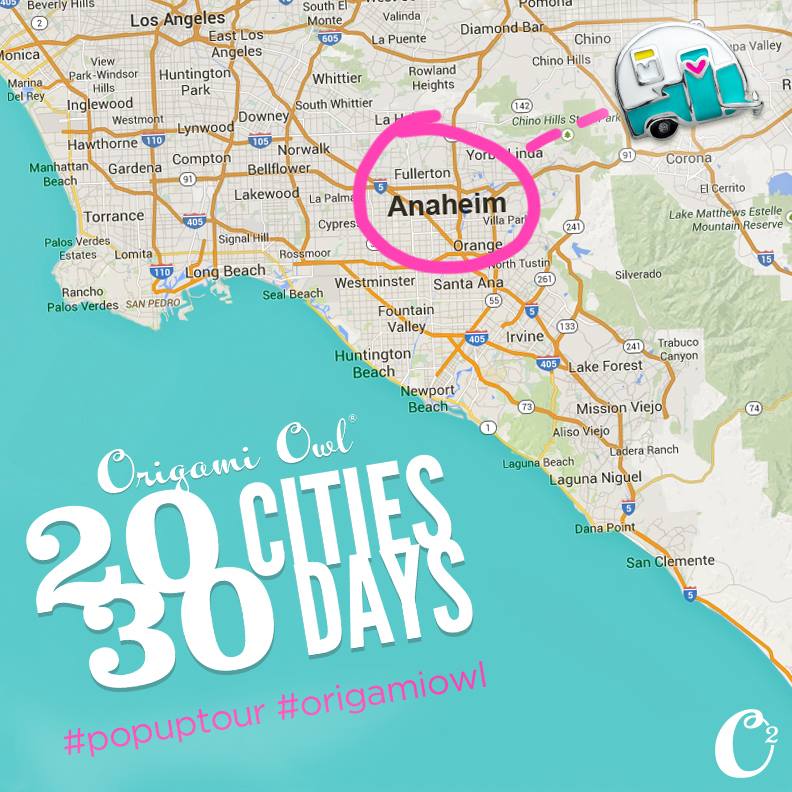 Before 11 am this morning, the caption was changed to say "*Although Anaheim is now full we hope to see you on one of our other tour stops!* …
The next 10 cities will be announced on Saturday!"
Today is still Friday – oops did I just let you know about the next 2 cities a little too early? Well, don't blame me.  It was Chrissy who leaked that information on her private Instagram account 😉
Here is all the info I have:
Next Stop…Sacramento where you will meet Bella, Shawn, and Yvette and Denver where you will meet Bella and Yvette!  The registration sites are… – Chrissy
Email me at locketsandcharms@gmail.com or contact your mentor for the link to register.  I think they will sell out real fast just like Anaheim, CA.  I see many online upset that they did not get to register for one reason or another. Some held out hoping San Diego was on the list but who are we kidding?  20 cities and 30 days to cover the country need to be some very big leaps and bounds to make this a win for many.  And for reference, almost all o2 events sell out just like their jewelry.  Things sell out all the time not because o2 plans small; it is because o2 Designers always outdo the company's wildest dreams!  Join in on the fun!   Meet them at their next event – perhaps in one of the 19 cities left on the popuptour for all Ind. Desingers to attend.  If you are not yet an Origami Owl Ind. Designer, consider joining today with me >>> JOIN OUR TEAM O2 <<<
Will your city be next?  Once I know what the other cities are, I will come back to edit this.  Until then, stay tuned!!
—
I'm back and here they are!!!