I'm out of town and it makes it hard to get work things done but some of it is finally here. Here is my unboxing  of the Origami Owl Moodology Kit!
You can buy this in one convenient click until tonight September 5, 2016 11:59 CST.
There's a $10USA/$20CAD savings and the Large white enamel face ( a $14 retail value) free with any Origami Owl purchase. Both these perks end tonight.
Here is out Moodology Kit available to all until 11:59 CST September 5, 2016 on my site http://locketsandcharms.origamiowl.com.
Correction on the video: It is a $10/20 savings than buying all the pieces individually. It is savings of $10 for US customers and $20 savings for customers in Canada.
Learn more about the line in detail, here: https://locketsandcharms.origamiowl.com/moodology
Get this limited-time offering here: https://locketsandcharms.origamiowl.com/product/1550/SP2043/MoodologySentimentsCollectionPack
Want to learn more about me and Origami Owl and all it has to offer? Find me at http://locketsandcharms.com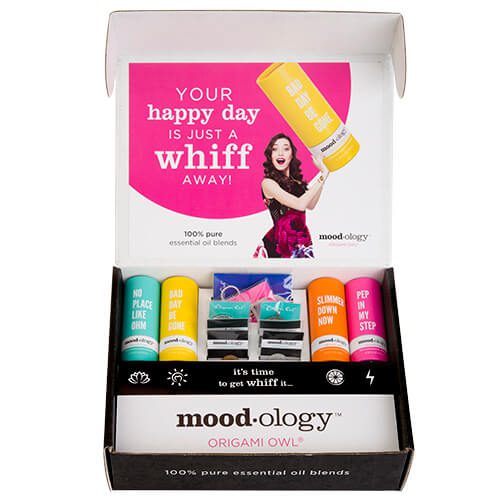 This pack includes:
(1) Sentiments Medium Silver Twist Living Locket Face with Swarovski Crystal
(1) Medium Silver Solid Twist Living Locket Base
(1) 24-26″ Silver Cube Chain
(1) Sentiments Silver Filigree Key Dangle with Swarovski Crystal
(2) Medium Silver Moodology Filigree Mood Disc
(2) Medium Gold Moodology Filigree Mood Disc
(1) Bad Day Be Gone: 100% Pure Essential Oil Blend – 4ml
(1) No Place Like Ohm: 100% Pure Essential Oil Blend – 4ml
(1) Slimmer Down Now: 100% Pure Essential Oil Blend – 4ml
(1) Pep In My Step: 100% Pure Essential Oil Blend – 4ml