You may have seen this posted by the official Origami Owl Facebook and other social media accounts…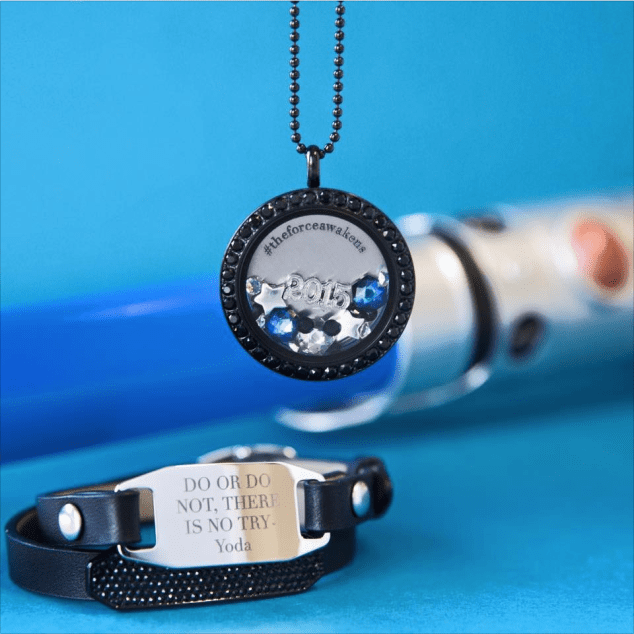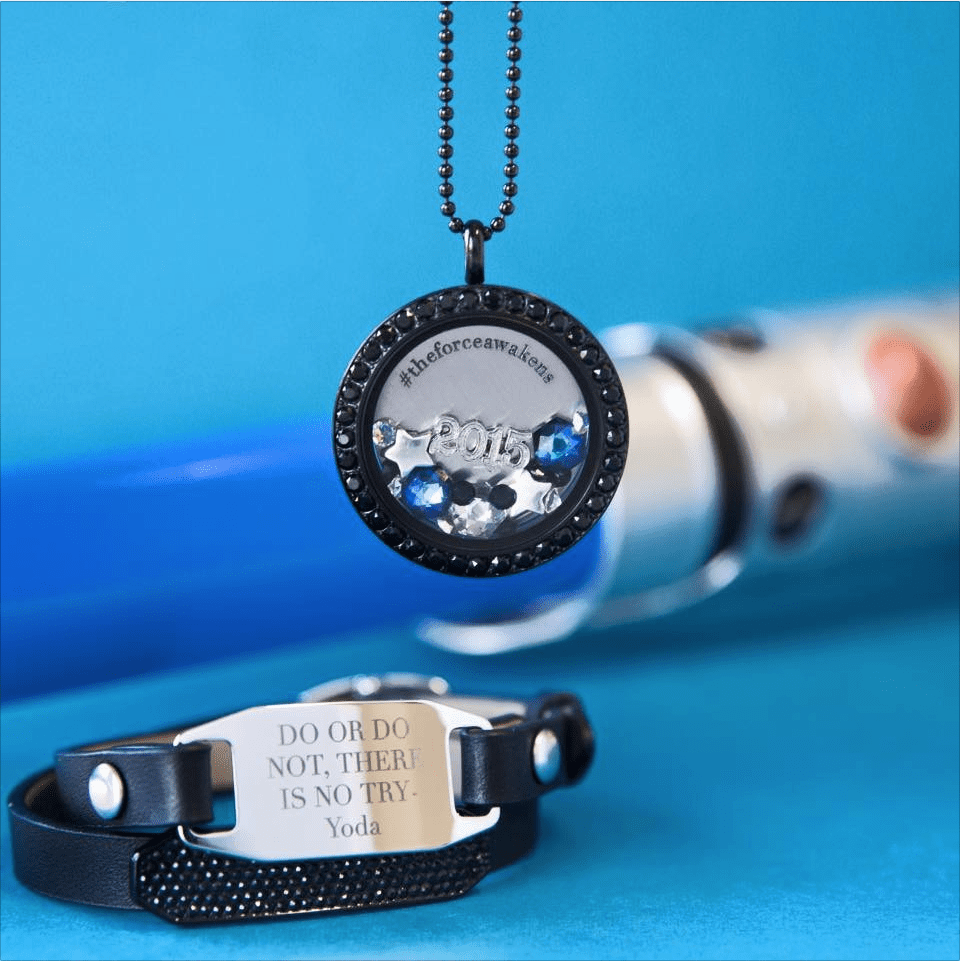 … but it is not something that you can go to the website and order outright.  So… how do you get one?
The short answer?  You make it!
Origami Owl jewelry are all pieces that you put together yourself to create your own custom look – made by you!
Note: You type in what you want inscribed to your Inscription pieces after it has been placed in your shopping bag.  Next, view your bag and click on the red Inscribe button prior to CHECKOUT.
Here is how to get the look:
Look # 1
The Origami Owl locket look above is a LARGE BLACK TWIST LIVING LOCKET BASE + LARGE BLACK TWIST LIVING LOCKET FACE WITH JET SWAROVSKI CRYSTALS.
Inside is an INSCRIPTIONS™ LARGE SILVER ROUND PLATE with Design 'k' (Complete Arc Circle).
Fill it with the following charms: SILVER STAR CHARMS (x 2), 2015 CHARM, REVERSIBLE BERMUDA BLUE SIGNATURE HEX SWAROVSKI CRYSTAL (x2), a REVERSIBLE METALLIC CRYSTAL COMET ARGENT LIGHT SIGNATURE HEX SWAROVSKI CRYSTAL, and a few JET STARDUST CRYSTALS and  AURORA BOREALIS STARDUST SWAROVSKI CRYSTALS.
Look #2
The Origami Owl Leather Wrap Bracelet is made with BLACK GENUINE LEATHER WRAP  ( 6 – 7 1.4″ or 7 1/2 – 8 1/2″) attached to an INSCRIPTIONS™ SILVER PLAQUE inscribed using Design 'e' (Four Lines).  The BLACK PAVÉ SLIDER has been added to give it fierceness!
There you go!  Head on to http://locketsandcharms.origamiowl.com and create your Star Wars inspired jewelry and have at it!
The options are totally endless and only limited to your creativity.  With 17 pieces that can be inscribed, unlimited locket combinations, and over 450 charms, it truly can be your one of a kind piece.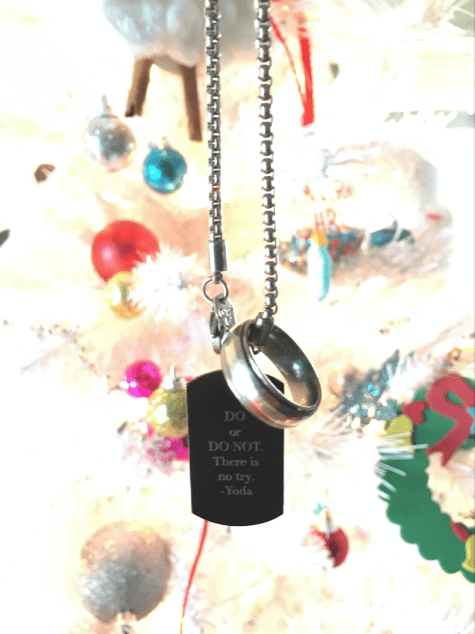 This is one that my hubby made on an INSCRIPTIONS™ QUILTED BLACK TAG in Design 'c' (Six Lines). He wears it daily on his neck with his wedding ring.  Wise words by a wise man named Yoda on my wise man's chest.
Star Wars premiers tonight but my kid has been ready with gear since December 1st.  Here was our day shopping for Star Wars attire recorded on our Dec 1 Vlog: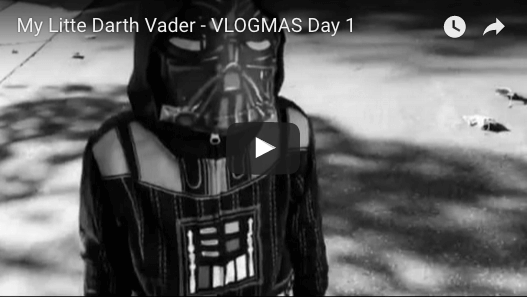 Watching the video, you can see everything we bought that day.  We bought more Star Wars just now Dec 17.  You can see the details on the goodies by heading to my personal blog http://jennylouraya.com