Maybe you didn't know. Maybe you were busy hitting the stores. Maybe you missed out because they ran out. Well, here is another chance with Origami Owl on Cyber Monday.
Starting 12CST (10pm pacific time) on November 29, 2015 and for the next 24 hours, you have 2 Cyber Monday specials to choose from. These lockets are priced at over 50% off and make an amazing gift.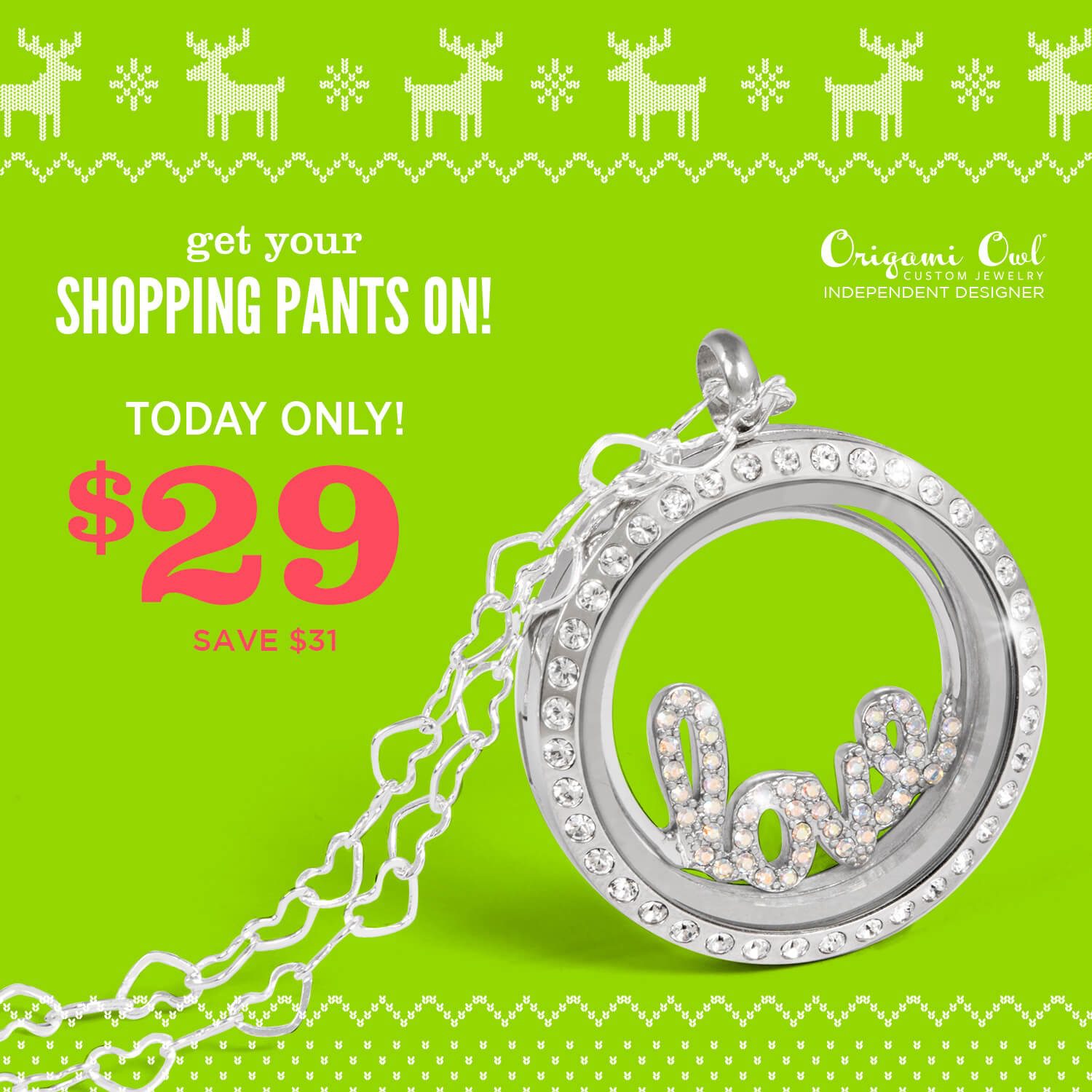 This is a large silver locket + love window plate + heart chain for only $29.
If you prefer something not so bright and sparkly, we've got something for you with this ensemble: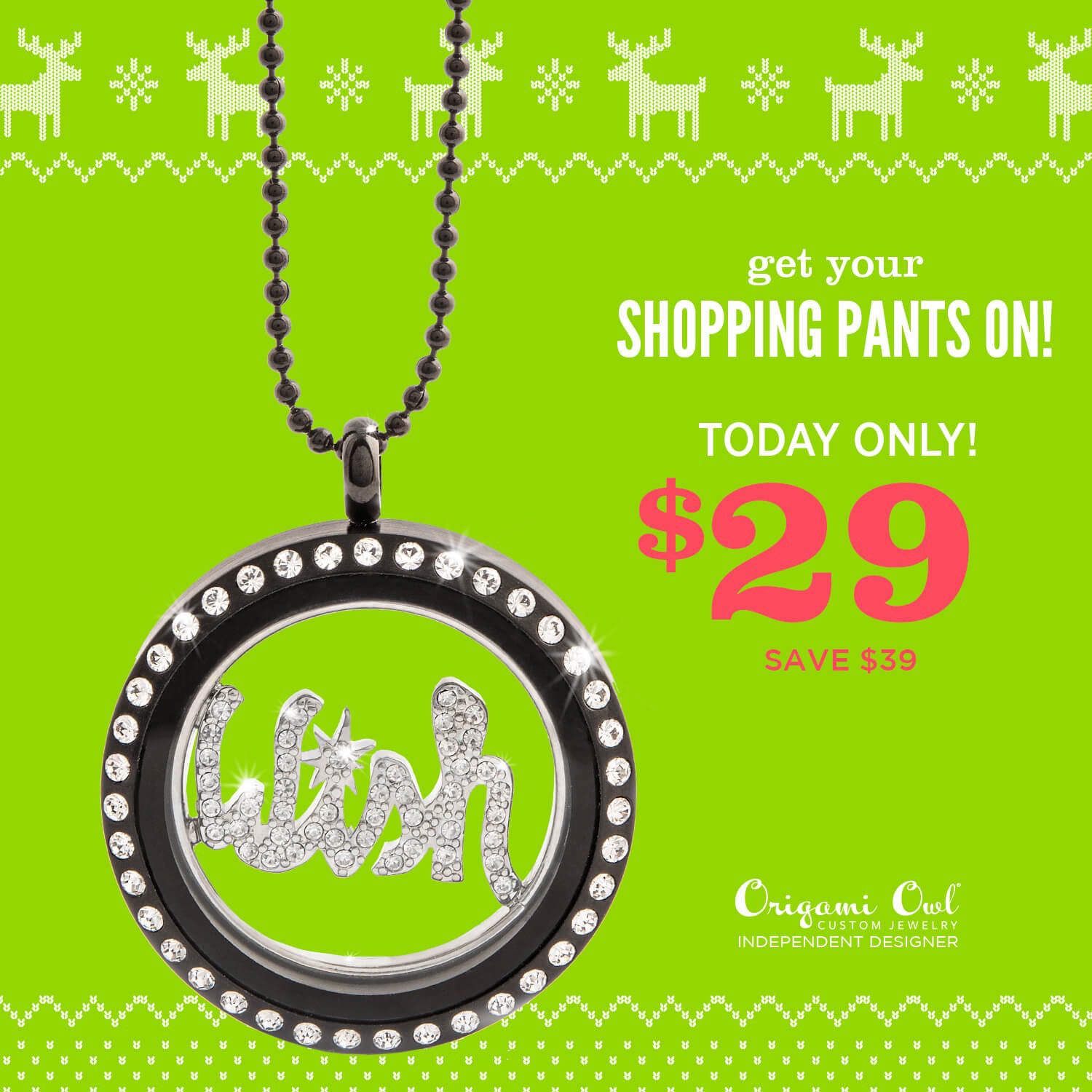 This is a large black locket + wish window plate + black ball chain for only $29. That is a $31 savings.


Whether you are shopping Cyber Monday specials from the comfort of your home, while at work in your office, or during a lunch break, make sure to drop by my site http://locketsandcharms.origamiowl.com to get a hold of these and see all the beautiful jewelry that Origami Owl has to offer.
Happy Shopping!