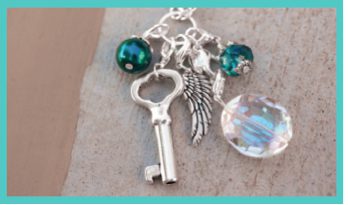 When you Host an Origami Owl Jewelry Bar with 4 ordering guests you'll receive one of our NEW dangles to begin your collection!
But Wait. . . Theres More!

Party Plan: FREE ORIGAMI OWL PRODUCT + DISCOUNTS
At your Origami Owl Jewelry Bar you will enjoy rich rewards! Hostesses are showered with free jewelry, discounted shopping sprees and more, all for sharing an evening of fun while creating stylish one of a kind jewelry with you + your friends.
•Hostesses receive 10% of retail sales (for example, a $770 Jewelry bar would earn $77 in Jewelry Credit.) •Hostesses may  not combine discounts with jewelry credits.
•Hostesses must pay applicable taxes on retail value of discounted jewelry, plus shipping.
•Jewelry Discount is valid on up to $100 in retail merchandise of the Hostess's choosing.•Jewelry Bar totals exclude discounts, tax, shipping and handling.
No pressure. No run-around. No hassle. . .
You can reach me via Contact Me! form.