Since starting back in 2015 and sharing how Origami Owl lockets allow you to capture amd share the most important things to you, this question has been asked numerous times:
"Can This Be a Locket to Hold Ashes?"
Due to the nature of our many lockets with a glass front/back designed to contain charms and not ashes, we were advised to not promote it as lockets for ashes. As a consumer, you are free to do as you wish and have the locket moisture and airtight sealed, if you wished to do it anyway.
But now, for those who do want to have ashes wherever they go, with the added assurance that ashes will remain in tact, the Always with You pendant by Origami Owl was introduced.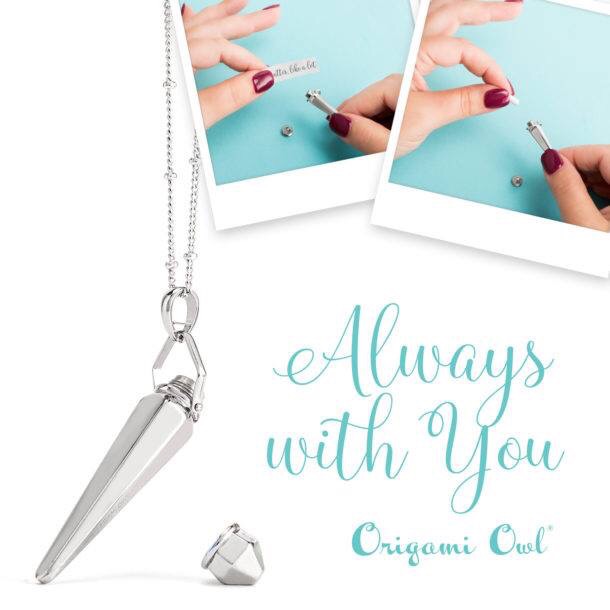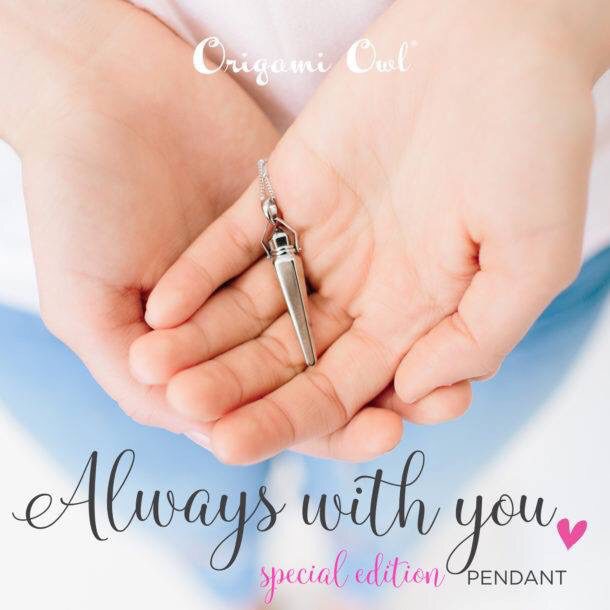 https://locketsandcharms.origamiowl.com/product/1870/PN1001
"Our Special Edition Always with You Pendant is a beautiful keepsake pendant designed to hold the memories that are dearest to you. A delicate and unique screw-top closure securely holds sand from a special family trip, a treasured fabric remnant, ashes of a loved one or pet, or a scrolled note with a cherished message. Wear this pendant on our Special Edition Silver 36″/18" Studded Convertible Chain for a striking look that keeps your treasured memories close to you heart.
How-To Fill:
1. Untwist the unique screw-top closure.
2. Gently add your treasured item to the pendant. A small funnel is recommended.
3. Replace the top and tighten to secure.
4. If a permanent seal is desired, add a small dab of super glue to the top edge of the closure before securing the top. Please note, this step is optional as sealing with glue will void the jewelry's warranty.
PRODUCT INFORMATION
Size: 12mm x 51mm
Material: Stainless Steel
Metal Finish: Polished Silver
Threaded Twist Top
Chain not included. To complete the look, slide on a Simple or Custom Chain.
For those who wish to fill with the remembrance of a lost loved one it is also an option to request a crematorium or funeral home to assist with filling, most are happy to assist.
Giving as a Gift? The Packaging includes instructions to fill and seal the Pendant.
SKU: PN1001
This is a Limited Edition item so once it is gone, it's gone. Let me know if you come across this post and in need after availability is depleted. I'll try my best to help.
Sincerely,
Jennylou #1186